Thank you Klaviyo for sponsoring Starter Story ❤️
Turn one-time buyers into repeat customers. Try the platform loved by 265,000 brands
How We Invented A $2.5M/Year Four-Way Volleyball Net
Start A Volleyball Net Product
Hello! Who are you and what business did you start?
Hello, my name is Chris Meade, and I'm the co-founder of CROSSNET, the world's first four-way volleyball game. We have created a revolutionary four-way volleyball net where four players compete in a hybrid version of foursquare and volleyball in a competitive game to 11, win by 2.
Our flagship product is the standard CROSSNET which can quickly be set up within a matter of minutes on sand or grass. Players can choose between the standard CROSSNET rules, view here, or using our four-way net as a skills trainer and volleyball practice tool. We have seen such success in the physical education classroom that now over 3,000 schools are using our net to teach students the basics of volleyball such as serving, bumping, setting, and spiking. The interest in the classroom has led us to develop our indoor add-on which will allow CROSSNET to be a permanent solution inside, as well as be played on the blacktop and at tailgates.
We began working on our first prototype of CROSSNET during the summer of 2017 when I and our co-founders Greg Meade and Mike Delpapa moved to Miami to start our business. In 2018 we did $74,000 in revenue and just one year later we 30x'd our business in 2019 to $2,250,000 in sales.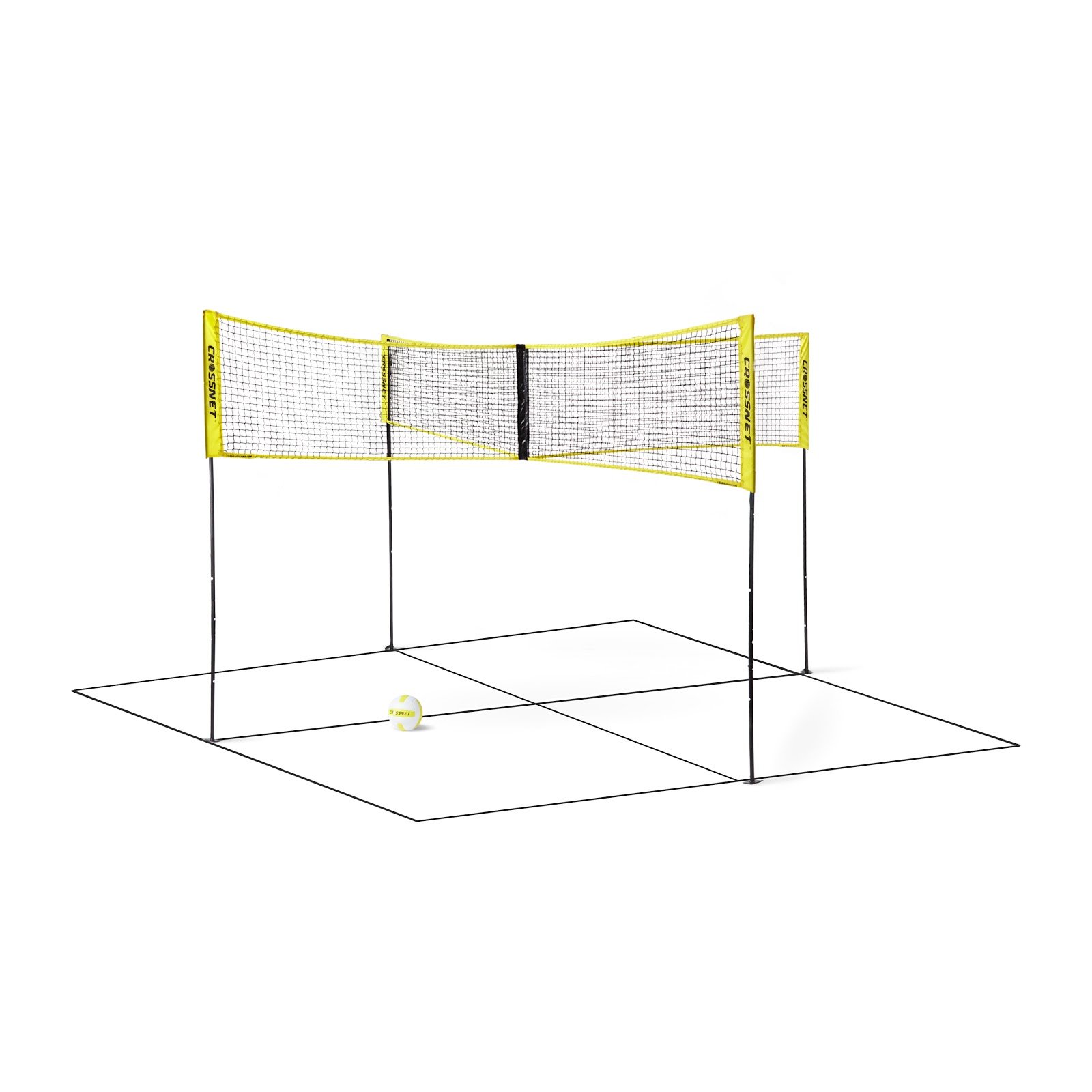 What's your backstory and how did you come up with the idea?
I graduated from Quinnipiac University in Connecticut with a film degree in 2014. Growing up in a small farm town in Woodstock, CT, my dream was always to make it big and become a famous horror movie director. I had such a strong passion for directing and cinematography, but after one cold morning in Chinatown at 4 am on the set of the HBO show GIRLS, I knew that I wasn't cracked up for that life.
I then took my first sales job in 2015 at a software company in New York City called Contently to pay off my student loans. It ended up being one of the most important things I ever did as I learned invaluable sales and outreach skills that would help me later land deals for CROSSNET with retailers such as DICK'S, Target, Academy, Walmart, and Scheels.
After a lovely layoff in the spring of 2017, I got offered a gig as Uber's first-ever external Account Executive in their NY HQ helping launching UberEats in Boston and Providence. Through Uber's relaxed start-up culture and demanding sales quotas, I learned the value of providing autonomy and trust to my future employees and freelancers. Who cares if you take a 20-minute coffee break and take an extra day off if you are hitting 150% of your quota. I have that same mentality for all of my employees, as long as we are hitting our deadlines, putting out high-quality work, there's no need to add extra stress in anybody's life.
Thankfully for Uber's unlimited vacation policy, I was able to make as many trips home on the Metro-North to come to visit my family back in Connecticut. It was that summer of 2017 where everything changed and CROSSNET was invented.
Mike was also back in Connecticut at the time after graduating with an engineering degree from Northeastern and called my brother Greg and said: "I'm coming over, I want to invent something." Well, one hour led to five, and with ESPN repeats running on the background, we wrote down a list of several hundred ideas. Some far worse than the others, we crossed off each idea one at a time, until we had one clear winner remaining, four-way volleyball.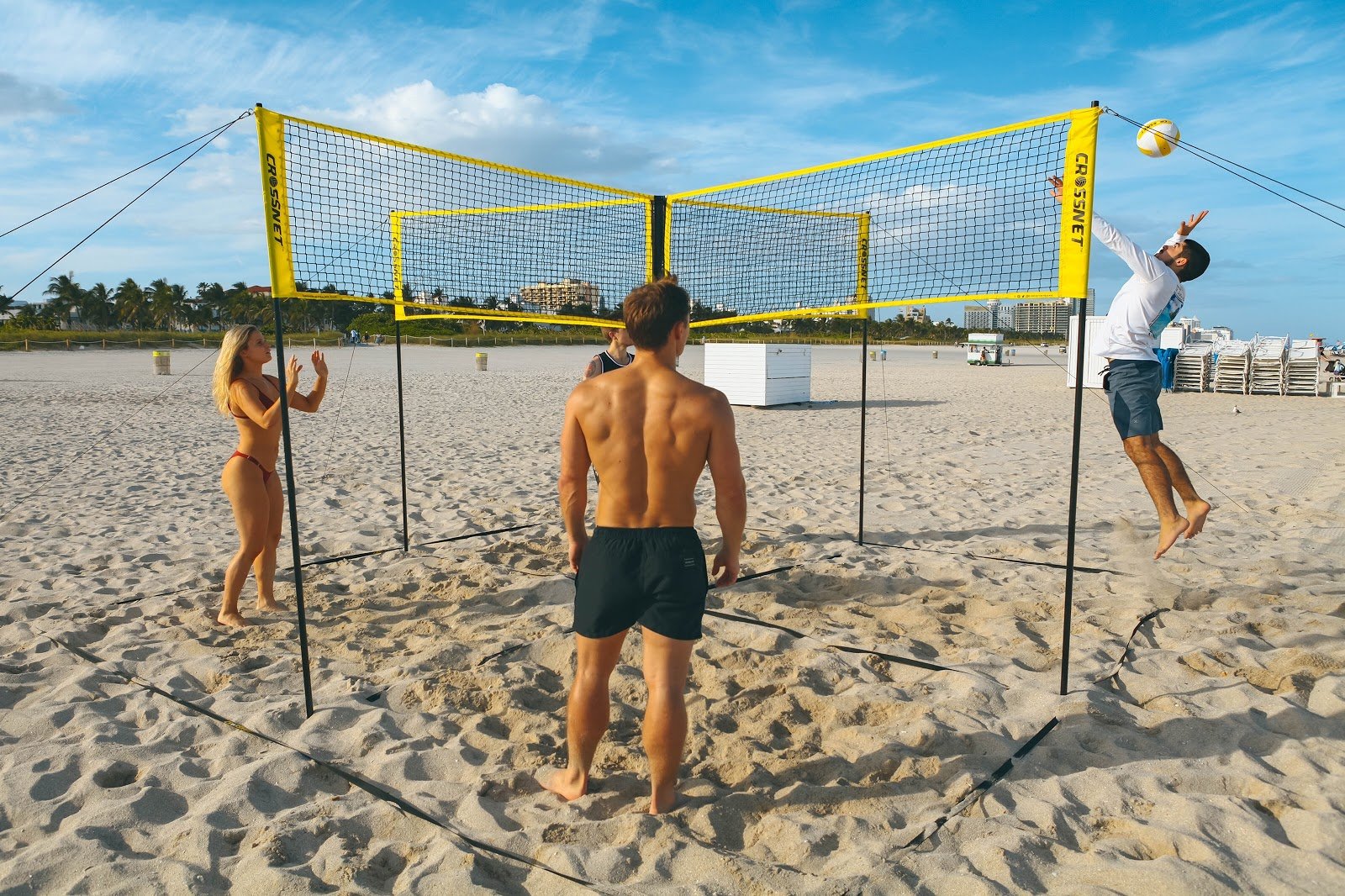 After a quick Google search, we were in disbelief that nobody had ever invented it! As the sun was rising, we finally caught some shut-eye and woke up the next morning knowing we were headed straight for our local Walmart! We called all of our friends, told them to meet us at the house in twenty minutes and bought two volleyball nets and rigged them together. We placed a player on each side and then combined four-square and volleyball rules, allowing each player to only hit the ball once, and we played to 11, win by 2 (since we were big pickup basketball fans). We immediately knew we were onto something as nobody wanted to go inside and we're having an absolute blast as if we were 13 years old again.
Take us through the process of designing, prototyping, and manufacturing your first product.
After rigging up our four-way volleyball prototype in the backyard we knew we had some work to do if we wanted to make our dream a reality. Nothing could be overlooked as we had to worry about everything from tension, stability, the net being tight enough, safety, the product being easy to set up, portability, and also coming up with an entire set of gameplay rules as we were fusing volleyball and four-square rules together.
Fortunately for us, we had an engineer on our side, and Mike handled all of the blueprint work and manufacturing conversations. After trying effortlessly to find a USA supplier to no luck, we vetted dozens of overseas manufactures from AliExpress and finally decided on one that excelled in sporting goods manufacturing. We then sent along with our blueprint, negotiated a small order for 100 units (around $5000), and waited patiently. Hindsight is always 20/20 but I wish we spent more time negotiating that first initial PO because you'll always be working down from that initial number when your PO size scales.
You may feel like you're at the mercy of the manufacturer, but in reality, there are dozens if not hundreds of other manufacturers that want your business. Negotiate early and often.
After about 90 days we finally received our first sample. Guess what? It didn't even stand up because some of the pieces were left in China! Oh, the disappointment you learn early on as an entrepreneur. We waited a few more weeks as parts were express shipped and we finally were able to test our brainchild at our favorite beach in Narragansett, Rhode Island.
As soon as we got to the beach that day we knew we were onto something. People would not stop walking up to us, asking what we were playing, and wanting to join in. It felt like we brought an alien to the beach and nobody could get enough. From those early rallies, we were able to quickly identify product changes that needed to be made and we probably modified the product 4-5 times prior to having one we were comfortable mass-producing. Some changes included creating a travel backpack to comfortably carry the 17lb game around or making the net height adjustable by removing a few poles to make it suitable for men's, women's, and children's regulation heights.
Describe the process of launching the business.
After pooling the majority of the money in our bank account, about $10,000, we were able to officially launch our business. We had a patent, some inventory, a storage warehouse, and some nice high-quality photos and iPhone clips. I created our website on Shopify and used an easy to use a theme designed by an awesome company called Out of Sandbox. Their theme was easy to use, allowed me to create a basic website in just a few hours, and gave us a rich looking brand even if the three of us were just a few transactions away from seeing a big $0 in our bank account.
After launching pre-orders in late November of 2017 we quickly found out that those "friends and family" that say they'll support you every step of the way may have been stretching the truth a bit. Things weren't hot right out the gate, I think we did three orders in our first few weeks. We learned quickly if we were going to make this a reality we had to get some high-quality footage from players who were much better at volleyball than we were.
In a perfect world, we'd send out CROSSNETs to every influencer and volleyball player possible and just cross our fingers that'd we get back amazing content. But being 100% self-funded, we knew each and every sample we sent out was more we were heading in the red. At that point back in 2017, a $50 product cost plus $20 or so in shipping would mean every influencer we decided to take a risk on would cost us $70. If we struck out on 10 influencers we'd be out $700, almost a tenth of what it costs to start our business in the first place.
For whatever reason, we decided to send a net to Latvia of all places. For anybody reading who is not familiar with Latvia, its a very small country in Europe, that probably cost us well over $150 to ship our game to. Well, it was worth it. One morning we woke up to a video on Facebook of the Latvia Olympic Volleyball team playing CROSSNET and it had been viewed over two million times overnight. That one piece of high-quality footage changed everything. We took that video, ran Facebook ads on it, and the sales started to pour in.
Since launch, what has worked to attract and retain customers?
As we've grown from a small company to one doing over two million dollars in just 18 months, we still have an extremely frugal mindset on almost every line item in our budget. If we are not seeing a direct ROI on our spend, then more times than not we won't be investing in it. If I can invest $10 and get $11 back, I'll take that all day long and find as many areas in my business I can do this in on a daily basis. For example, if I spend $30 on a graphic designer to create some amazing visuals for an email campaign and I know it will increase the click rate by even .5%, I'm going to end up making several hundred dollars on that $30 investment.
When analyzing sales data my biggest two metrics are site visitors and conversion. My goal is to become as predictive as possible. Our website hovers at around a 2.5% conversion rate per 100 visitors. So I then know that if we get to 1000 visitors on the day that we should see around 25 sales. I then work with my marketing team to decide what else we can throw into the funnel to increase site visitors and in turn sales. I know that if we are working with a 30-40% margin (depending on ad spend), our team is comfortable increasing our overall ad spend, dropping our margin a bit, and driving a couple hundred more visitors to the site, which will lead to more net profit for the business at the end of the day.
Towards the end of 2019, we saw huge success in creating specific content geared towards the demographic we were running advertisements on. For example, we would create a high quality 15-30 second video of a family playing and only spend money targeting mothers ages 30-55. For millennials, we would then run the same approach and target them with a very competitive video, one such as the Latvia Olympic team playing. We quickly found out that videos of families and elementary kids playing would not do much for them, so why spend money on something that is not converting?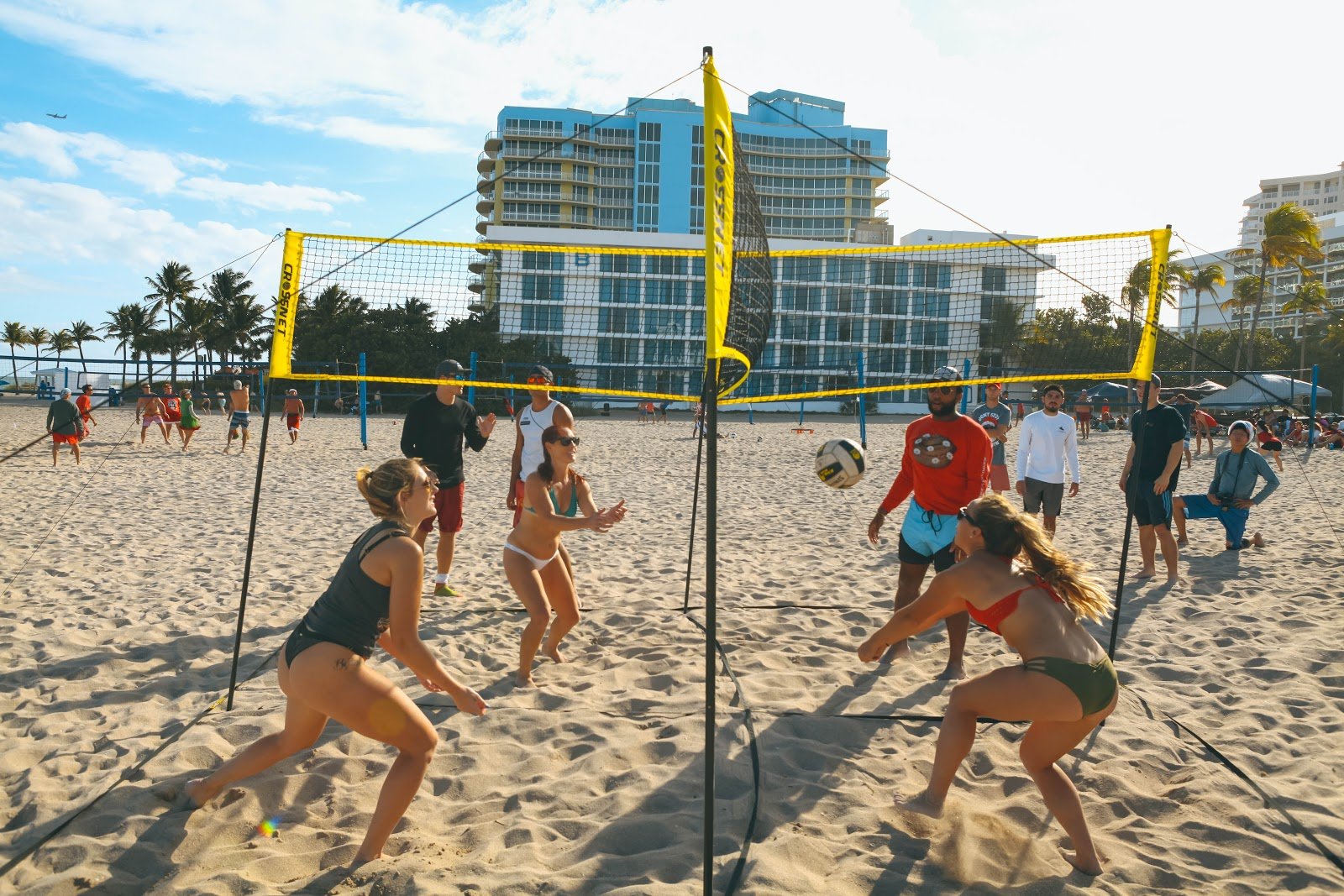 Outside of ads on Facebook, Instagram, and Twitter we dedicate a ton of resources to email marketing. In 2019, email marketing attributed to over 15% of our overall business. We are constantly split testing subject lines and body content for things such as abandon carts and welcome letters. Once a customer leaves our website without checking out they will be sent four abandon cart emails over a time period of 72 hours. Outside of the monthly cost of having Klaviyo, we look at these emails as almost free to send so we better be sending as many engaging pieces of content as possible, as the ad spends in our eyes is minimal.
Towards the end of 2019, we started to segment our customers even more. We have captured almost 75,000 emails in the past 18 months by offering a $10 coupon if they purchase within the next 24 hours. From there prospective customers will get a series of 8 emails over the next 45 days to help turn a cold lead into a warm one. In these emails, we'll do everything from offer attractive discounts, faster shipping time, teach them the gameplay rules, strike FOMO by showing them engaging videos and photos. If they don't engage or convert to a sale we will then move them to another folder where we will make sure to reach back out with larger holiday sales or new product releases.
How are you doing today and what does the future look like?
As of September 2019, CROSSNET is 100% profitable, with zero debt on the company. We have never taken an outside investment or bank loan and own 100% of our company. We've scaled our original purchase order from 100 units to over 12,500 units as we prep for an insane summer 2020. We've seen our social media following shoot up to over 75,000 followers on Instagram and hope to be approved for verification shortly on all platforms.
In early January 2020, we signed an exclusive distribution agreement with an incredible e-commerce company called Spreetail. We have been working with them since the summer of 2019, but they are responsible for selling CROSSNET on Amazon, Target, Walmart, Macy's, Home Depot, Lowes, Jet, Wish, and several other platforms. They provide two-day shipping for the majority of the country and around the clock customer service. They've helped us secure some of the largest retailers in the world which have contributed to us creating partnerships with Target where we were able to be one of their Black Friday Cyber Monday Doorbuster specials where we sold through almost 100k worth of inventory in 72 hours.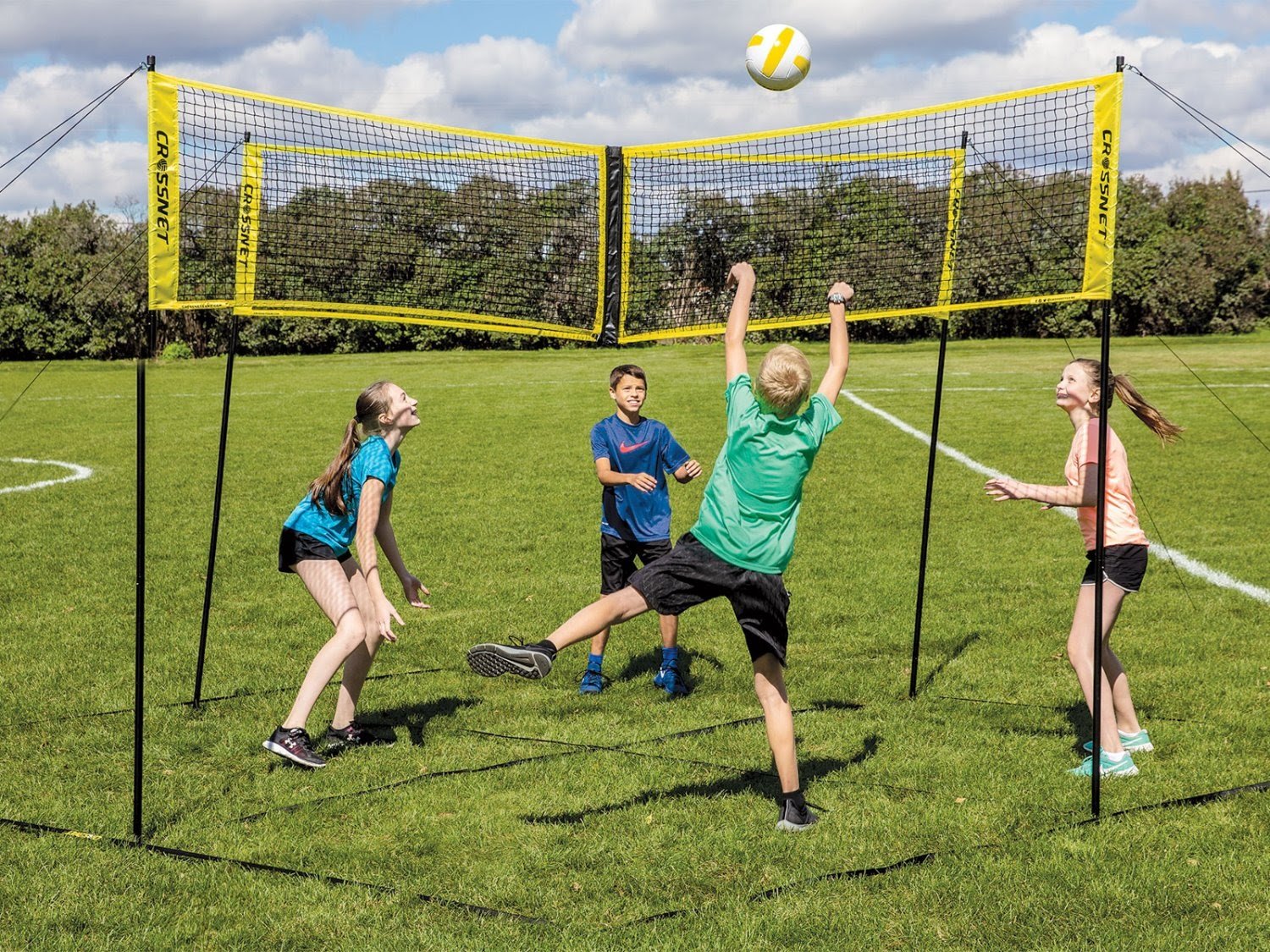 Outside of e-commerce, brick & mortar accounts for about 10% of our business. We are currently nationwide with SCHEELS, a midwest sporting goods store with 24 locations, and have seen a tremendous sell-through rate at all locations which makes me feel confident knowing people are actually walking into the store looking for our product. We will also be launching with DICK'S Sporting Goods in late February in 25 of their top-performing southern stores in the Florida and Texas area. Physical retail is a huge uncapped part of our business that I'm looking forward to expanding in 2020. As the Chief Revenue Officer of the CROSSNET my goal is to get us into each and every retail store across the country and I won't be satisfied until I accomplish that.
Through starting the business, have you learned anything particularly helpful or advantageous?
A lot of people have started marketing and consulting agencies, not many people create a physical product. I could write a book about the lessons and mistakes we've made as a new company, but in short, it simply comes down to staying frugal and making calculated decisions. When starting off, don't purchase 1000 units of your product, just because you get a $2 price break. If you sell through those initial 250, you'll have more than enough money to buy back as much inventory as you need. Sell your product, reinvest, and scale from there. If you're becoming an entrepreneur to get rich quick, you're in the wrong business.
Earlier on I was discussing how we should have done a better job negotiating pricing from the start. When starting from scratch and bootstrapping your business you may feel like you're at the mercy of the manufacturer, but in reality, there are dozens if not hundreds of other manufacturers that want your business. Negotiate early and often, and when you get to the scale that we are at, those savings are the difference between paying yourself or hiring an employee.
I also recommend that every founder does an audit on their companies finances at least once a month to see where they can increase their bottom line. Are you spending money on 10 Dropbox license when you're really only using 5? Are you spending money on packaging in the USA when you can purchase it for a fraction of the cost overseas? About a year ago we realized we could purchase the brown boxes that customers received their CROSSNET overseas and have each set come prepackaged. This saved us hundreds of dollars a week in labor costs and also thousands on the physical brown boxes that we were previously purchasing stateside.
Finally, my biggest takeaway as an entrepreneur is hiring for your weaknesses often and early on. Rather than struggle through tasks that suck up your time or that you're not good at it, invest your money in growing these parts of your business. Areas that we have hired freelancers for include graphic designers, copywriters, coders, HTML, order fulfillment and email marketing. These miscellaneous freelancers may work anywhere from 5-10 hours a week on my business but have freed up my time to work on larger projects and are the #1 reason why we were able to 30x CROSSNET in 2019.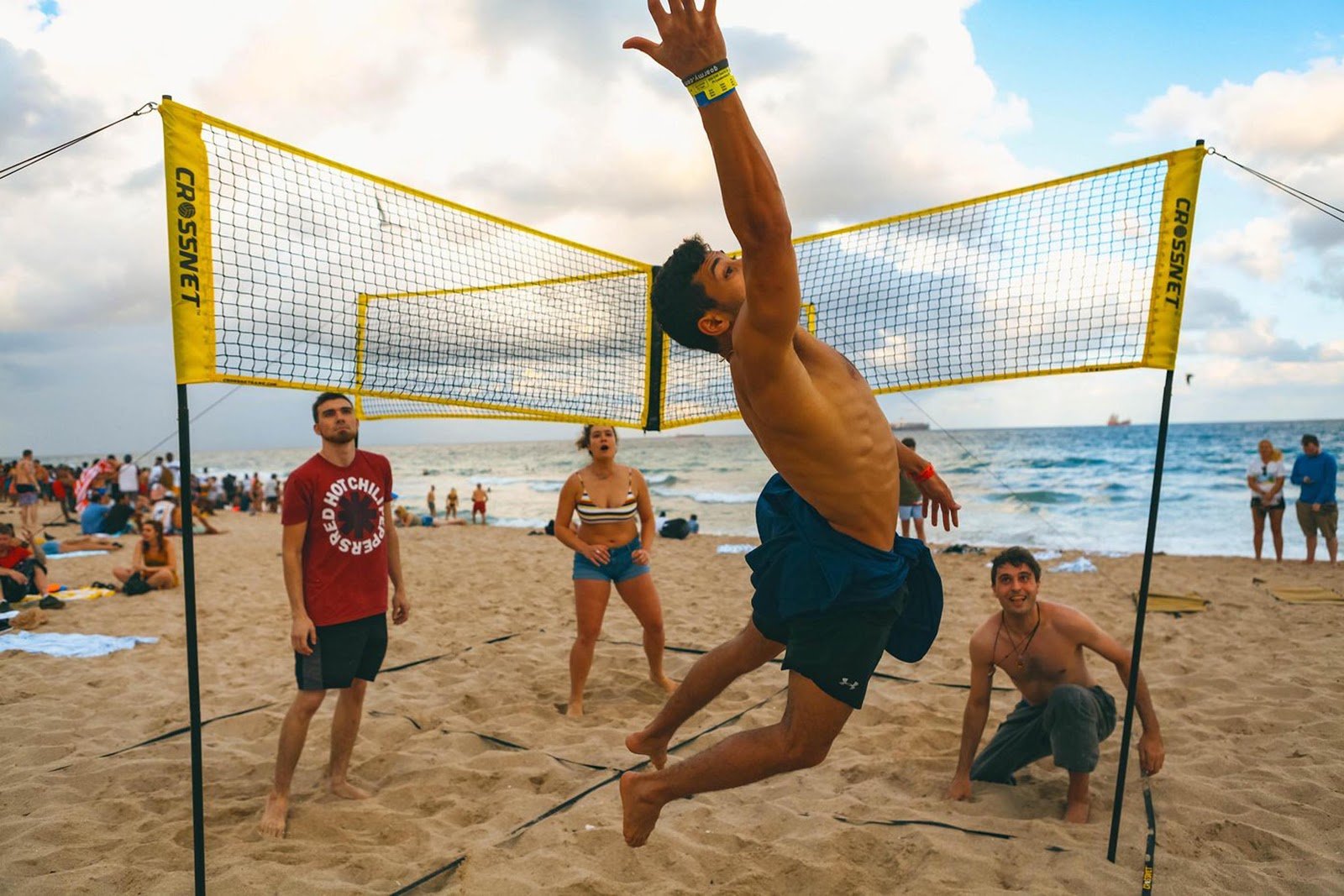 What platform/tools do you use for your business?
What have been the most influential books, podcasts, or other resources?
When it comes to leisure reading and podcasts I like to split my time up 50/50 between business learning and fiction. I'm a huge nerd about aliens and feel like I've read every book at Barnes and Nobles about them, but outside of that books like Double Your Profits by Bob Fifer and The 1 Page Marketing Plan by Allan Dib have been influential in growing my business.
On the podcast side, I love keeping up with sports with Pat McAfee, Bob Menery, and Barstool shows. When I'm looking to learn a little I'll make sure to tune into the Joe Rogan or GaryVee Experience.
Advice for other entrepreneurs who want to get started or are just starting out?
Just get started. People have this misconception that it takes a ton of money, it really doesn't. Work hard, save, and then put a plan into place.
The worst thing that's going to happen is you fail, but at least you tried. I think I'd rather live knowing that at least I tried and gave it my all, than living with regret and asking myself "what if?"
Are you looking to hire for certain positions right now?
We just hired our first full-time employee in January to run our events and creative team. Brittany Harvey if you're reading this, you're doing a great job, keep it up! We're always looking to hire for what we don't know we need. We're a small and rapidly growing company, so if you think you can make an impact, I'm open to hearing anybody out.
Where can we go to learn more?
If you have any questions or comments, drop a comment below!
-
Greg Meade, Founder of CROSSNET
CROSSNET has provided an update on their business!
About 2 months ago, we followed up with CROSSNET to see how they've been doing since we published this article.
About 1 year ago, we followed up with CROSSNET to see how they've been doing since we published this article.
Want to start your own business?
Hey! 👋I'm Pat Walls, the founder of Starter Story.
We interview successful business owners and share the stories behind their business. By sharing these stories, we want to help you get started.
Interested in starting your own business? Join Starter Story Premium to get the greatest companion to starting and growing your business:
Connect + get advice from successful entrepreneurs
Step by step guides on how to start and grow
Exclusive and early access to the best case studies on the web
And much more!
PROMOTED
Did you know that brands using Klaviyo average a 95x ROI?
Email, SMS, and more — Klaviyo brings your marketing all together, fueling growth without burning through time and resources.
Deliver more relevant email and text messages — powered by your data. Klaviyo helps you turn one-time buyers into repeat customers with all the power of an enterprise solution and none of the complexity.
Join Brumate, Beardbrand, and the 265,000 other businesses using Klaviyo to grow their online sales.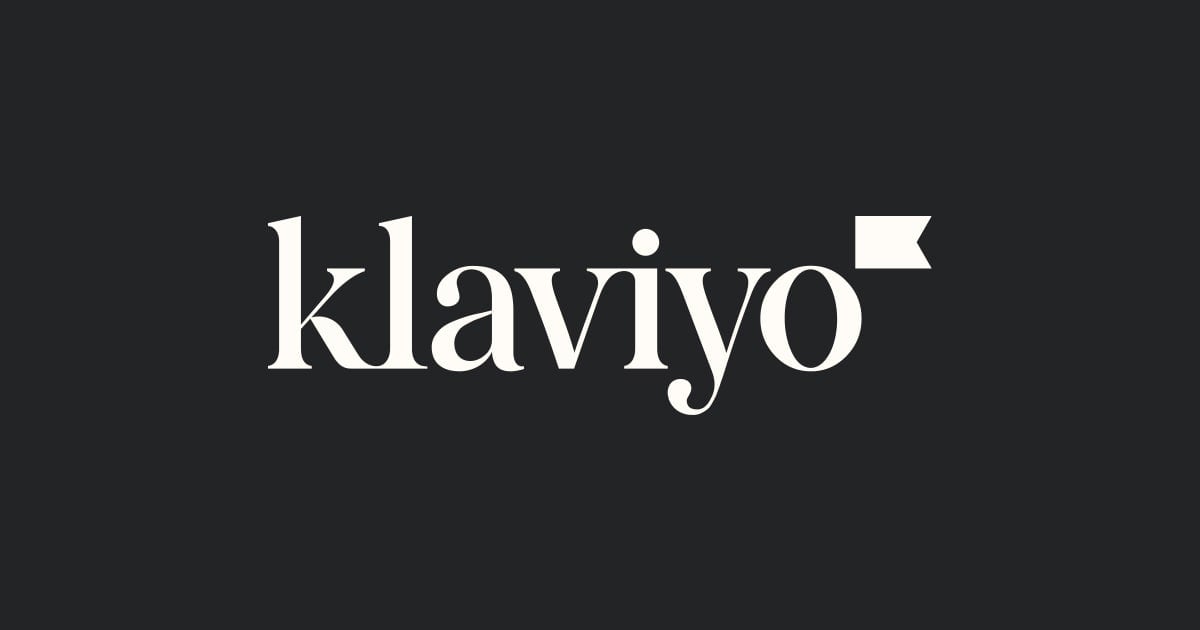 Together With Klaviyo
Companies using Klaviyo see a 95x ROI (yes, 95x)
Use Klaviyo to turn hard-earned customer data into hard-working emails and texts.
Try the platform that 265,000 brands use to grow their business.
Try it now (it's free) ➜