Thank you Klaviyo for sponsoring Starter Story ❤️
Turn one-time buyers into repeat customers. Try the platform loved by 265,000 brands
Start An Ice Cream Product
Hello! Who are you and what are you working on?
My name is David Greenfeld and I'm the CEO and Cofounder of Dream Pops.
Dream Pops is the first superfood ice cream on the market to leverage proprietary technology, a 3-star Michelin chef and plant-based ingredients to rethink the ice cream category. Our aim is to become the Willy Wonka of plant-based confections starting with our first product the Dream Pop and extending into adjacent better-for-you desserts.
Not only are all of our products vegan, but also they have less than 100 calories, less than 7g of total sugar (mainly derived from coconut blossom sugar; no cane sugar), and are gluten, dairy and soy-free. In addition to being one of the healthiest offerings in the category, we also are one of the first companies to offer ice cream affordably online via our vertically integrated direct-to-consumer channel.
We plan on launching our DTC e-commerce site on May 10th 2018. Five years ago, perishable and frozen online was impossible. With innovation in logistics and shipping, we now believe the DTC frozen channel is ripe for disruption.
What's your backstory and how did you come up with the idea?
Before jumping head-first into vegan ice cream, I spent quite a bit of time in the finance world. I previously was an investment banking analyst and associate at Houlihan Lokey in their TMT and Consumer Retail divisions.
While there, I was able to grasp an understanding of how businesses were built, capitalized and operated. I decided to leverage this skill-set to pursue my dream of building my own business.
But why ice cream? It's kind of a funny story and begins in Cartagena, Colombia. After a rocky break-up, my closest friends from college convinced me to go on a boys trip to Cartagena. During that trip, I came across vibrant paletas shops and stands and was intrigued by the ice cream category.
With some inspiration from the booming pressed juice market, I wondered why the same model couldn't be applied to frozen novelties and plant-based ice cream. I called my childhood friend David Cohen who had experience in the food space working for a company called Yeastie Boys Bagels and we began iterating and toying around with the idea of healthy popsicles.
By chance, my firm offered me the opportunity of a lifetime to move to Milan as an Associate investment banker and I was exposed to the birthplace of ice cream. I managed to come across my partner on an obscure food blog covering the future of ice cream in Europe. After reading about him, I left him multiple voicemails to which he finally answered and agreed to let me visit his lab in Berlin. After I had tried the product he developed, I knew he was onto something and convinced him to partner with us and launch what is now known today as Dream Pops in August of 2016.
Describe the process of creating/building the initial version of Dream Pops.
Dream Pops has been a journey to say the least.
We made so many mistakes it's hard to know where to start. To name a few, we purchased unnecessary equipment, lost 700 units due to an unplugged freezer incident, unhooked a trailer on a highway, lacked a concrete business model, and were trying to access too many channels simultaneously.
Our first beta tests were done in my mother's kitchen. We would buy giant takes of liquid nitrogen, ship them to her office down the street and wheel them down the road getting strange looks from bypassers.
We initially went to market believing that the 3D printed mold would be the most compelling selling point to customers, but throughout the process learned to focus on maintaining one iconic shape, building a household plant-based brand, and on sourcing the highest quality ingredients. We are now building a plant based confection platform and lifestyle brand. The goal is launch vegan desserts across all categories with a chef and design-driven approach.
How have you attracted customers and grown the business?
We built our B2B business originally by developing branded moments and experiences for reputable companies that aligned with our demographic. This has been a very beneficial channel for us for generating brand awareness. However, we never wanted to be in the events business which is why we've doubled down and built out our direct to consumer channel for 2018.
It all comes down to product. If you develop a product that is 5x-10x better than the status quo and also invest in building an authentic brand & story, your probability of success increases exponentially.
We have developed a unique content strategy by investing in short form content, lifestyle photography and other related digital assets.
Our core channel is Instagram (@dreampops) where we have built a sizeable community of plant-based enthusiasts. We are trying to showcase a new aesthetic for the vegan / plant-based world, which for some time has not been quite as "fashionable".
If you could go back, would you do anything differently?
I would go back and try to narrow our focus.
In the early stages of a startup it is easy to try to be "everything to everyone". The fact that we can infuse all types of ingredients into our product and can 3D print our molds into any shape, design or logo allows for endless possibilities.
We definitely had a challenging time understanding our initial product market fit. We wanted to be in mass channels, quick service restaurants, online and at events all at once. It's crucial to understand what channel you're targeting and why and to do that really well at the outset. Staying focused is key for building traction.
How have you dealt with competition?
We are investing in brand. We are building a plant-based lifestyle brand which focuses heavily on design, aesthetic and culinary innovation.
Other competitors are focused on 3D shapes, functional benefits, mass channel and / or brick and mortar store expansion.
We refuse to cut corners on our ingredients and are bringing food science and culinary innovation from some of the most coveted Michelin starred kitchens in the world. We are also focusing on e-commerce distribution which has multiple barriers to entry and is incredibly difficult from a logistics perspective.
Where you are at now and what are your plans for the future?
We are building a plant-based confection platform. What that means is that we are starting with the age old novelty and extending into all plant-based products / indulgent treats.
We are bullish on the future of animal-free products and prioritize a clean label with each of our products. We refuse to reverse engineer our nutrition facts and are focused on real food and real ingredients.
What platform/tools do you use for your business?
What's the most influential books you read for your business?
Advice for other entrepreneurs who want to get started or are just starting out?
It all comes down to product. If you develop a product that is 5x-10x better than the status quo and also invest in building an authentic brand & story, your probability of success increases exponentially.
Get the product, story and distribution right and the rest will fall into place.
Where can we go to learn more?
-
David Greenfeld, Founder of Dream Pops
Dream Pops has provided an update on their business!
About 1 year ago, we followed up with Dream Pops to see how they've been doing since we published this article.
Want to start your own business?
Hey! 👋I'm Pat Walls, the founder of Starter Story.
We interview successful business owners and share the stories behind their business. By sharing these stories, we want to help you get started.
Interested in starting your own business? Join Starter Story Premium to get the greatest companion to starting and growing your business:
Connect + get advice from successful entrepreneurs
Step by step guides on how to start and grow
Exclusive and early access to the best case studies on the web
And much more!
PROMOTED
Did you know that brands using Klaviyo average a 95x ROI?
Email, SMS, and more — Klaviyo brings your marketing all together, fueling growth without burning through time and resources.
Deliver more relevant email and text messages — powered by your data. Klaviyo helps you turn one-time buyers into repeat customers with all the power of an enterprise solution and none of the complexity.
Join Brumate, Beardbrand, and the 265,000 other businesses using Klaviyo to grow their online sales.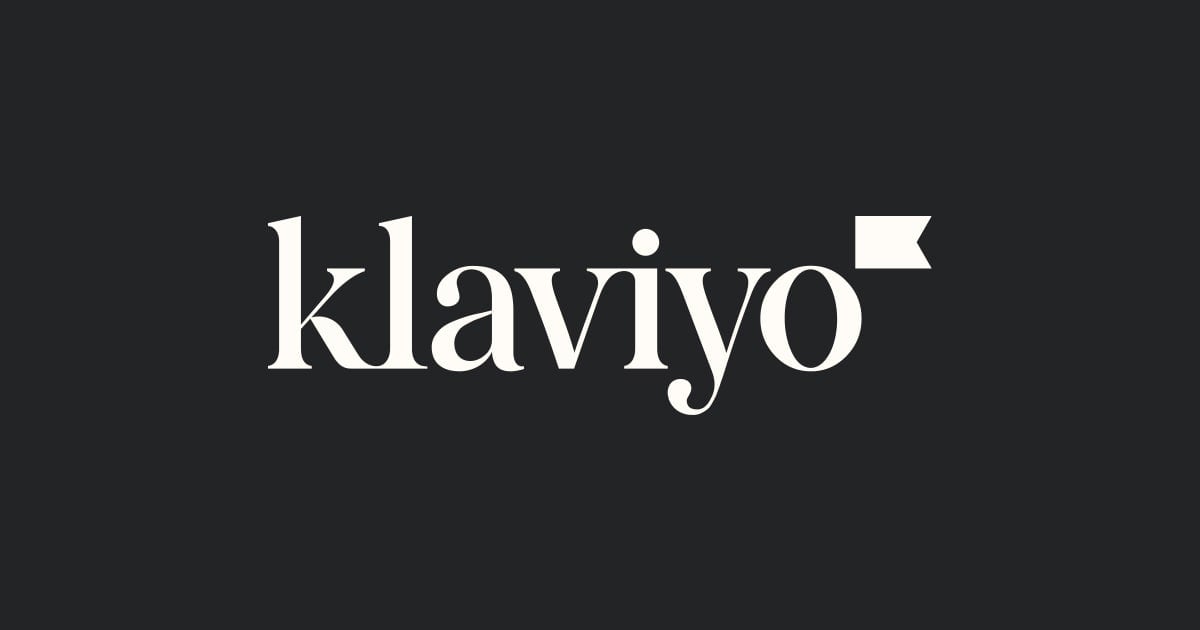 Together With Klaviyo
Companies using Klaviyo see a 95x ROI (yes, 95x)
Use Klaviyo to turn hard-earned customer data into hard-working emails and texts.
Try the platform that 265,000 brands use to grow their business.
Try it now (it's free) ➜