Thank you Klaviyo for sponsoring Starter Story ❤️
Turn one-time buyers into repeat customers. Try the platform loved by 265,000 brands
Growing A Personal Finance And Entrepreneurship Blog To $9.5K/Month And 160K Monthly Visitors
Hello! Who are you and what business did you start?
Hi everyone, my name is Sayan Neogie and I am the founder and owner of a personal finance & entrepreneurship blog Prosmartrepreneur. I started this blog in 2018 while still being in college as a way to make money on the side.
I started as an engineering student who quickly got bored of the 9 to 5 work culture before even graduating college. Having internet access can open up a gateway of opportunities to make money online.
Me being a full-time blogger was anything but obvious in my intended career path. I didn't even know what a blogger was until I was in college.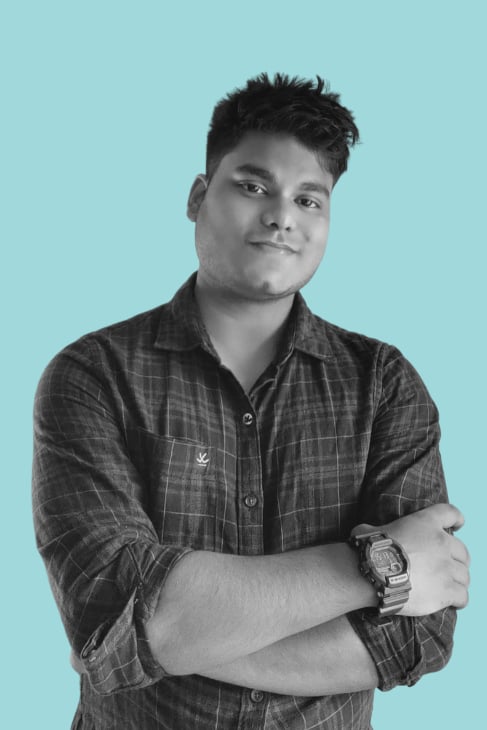 What's your backstory and how did you come up with the idea?
I kinda experimented with a lot of different online money-making avenues such as YouTube and Social Media marketing but it didn't work out. Soon enough I read this article about a blogger who makes more than $100,000 every single month from her blog and boy, I was intrigued.
I reached out to a few top players in this field to learn what really goes into building a blog from the ground up and how to make money blogging.
After learning the whatnots, the dynamics, and how money is made in blogging, I jumped right in and started this blog without giving it a second thought.
Fast forward a year later in 2019, I was making enough money that can be considered a "full-time income". Mind you, I was still in college at that time.
I graduated from college last year (2020) and in December I made around $9500 from my personal finance blog. To be able to make this much right out of college is really something and this is merely just the beginning!
Take us through the process of designing, prototyping, and manufacturing your first product.
Starting a blog in this time and age of technology is a cakewalk. All you have to do is choose a blog name (domain) and buy hosting for your blog from any hosting providers such as Bluehost, GoDaddy, Squarespace, etc and you're all set.
Only a small percentage of your content online will bring the most of the revenue.
If you are willing to start a blog of your own and build your own personal brand, you can do so by following this step-by-step guide to starting a blog, which take no more than 10 minutes.
After setting up your blog, you will have to create good content around the topic your blog is focused upon.
Describe the process of launching the business.
Having a new blog, getting traffic is quite a struggle. You might not have any ideas whether to learn SEO (and how), make social accounts for your blog, and use that to attract blog readers, etc so this can be a little overwhelming.
I would suggest you sign up for Pinterest because getting traffic from Pinterest is easy compared to other freeways.
Sharing the blog posts that you've published through pins can bring you decent traffic even if you're new.
The key is to have multiple blog posts (5-10) already published on your website because when people do visit your blog, they have a few other related articles to read about.
When I had 6 to 7 blog posts published on my blog, I knew this was launch time. So I started making vertical pin images around these blog posts and shared them on Pinterest.
Since launch, what has worked to attract and retain customers?
When I published my first blog posts, I had no idea what to write about. But you have to start at something. So I wrote and published a few articles, but they were about blogging, not about finance.
I became interested in finance later and voila, I started to write and publish about finance. The lesson here is to find your own voice as you go. If you think this topic is something that I am interested in and love to write about for years and years, go for it.
Because in the long run, you can only stick with something that you're passionate about. And I believe, readers can sense your passion from your writing, which will draw them more to your blog.
The key to getting and retaining readers is by providing high quality, helpful content so people come back wanting for more. That and consistency! High-quality with consistency is a killer combo for any business model.
In blogging, you make money by getting traffic or blog readers. The more you have blog readers, the more revenue your blog will be generating. As of writing, this blog gets over 160,000 blog readers every month.
In my case, Pinterest helped me garner those 160k blog readers every month.
Here's a screenshot of my Pinterest analytics.
As a beginner, you can get traffic by Pinterest, but as you evolve as a blogger, you can implement SEO (Search engine optimization) that'll help you get traffic from search engines like Google.
Another integral part of owning a blog is having an email list. An email list is a community of your most loyal blog readers.
When people visit your blog and there are email signup forms integrated into your blog that says "signup for future updates" or "Signup for this free Ebook" or something like that, people do sign up for those forms and thus give you their emails.
So if you're able to have a decent-sized list of emails, you will be able to contact them, update them or promote your own products to them. This will help you retain your blog readers.
How are you doing today and what does the future look like?
Since this business model is not much of a money investment-based and more of a time investment based, you can start blogging with less than $4 a month. And this is why there is absolutely no chance of you losing money if things go south. On the other hand, there is absolutely no limit on how much you can earn with blogging.
Some make $500 a month, some make $1,000 a month, $5,000 a month, 10K a month like me (almost), and some bloggers generate over $100,000 a month through blogging. This is me telling you that blogging is very much profitable, without all the "running a business" risks.
The majority of the revenue generated on my blog is through ads, the rest is through affiliate marketing. As the blog grows, the readership grows, it opens new possibilities to generate more revenue through selling paid courses.
In a year or two, building a course about starting a blog sounds pretty fitting for my brand.
Through starting the business, have you learned anything particularly helpful or advantageous?
One of the lessons I've learned is that you have to really listen to your audience: Get to know what they want, what they struggle with, etc, and create your content according to that.
I have for the longest time writing the things I thought were great. This can be great at times but is like shooting the dart in the dark. Knowing your audience, interacting with your email list will give you perfect ideas to create content around (bullseye).
Another thing that I found really interesting was only a small percentage of your content online whether it being a blog, a video, etc will bring the most of the revenue.
It's called the 80-20 rule which translates to 20 percent of your content/products will bring over 80% of your income. So you have to create content consistently so that more articles will fall into the top 20% category.
What platform/tools do you use for your business?
And my Laptop, That's it!
What have been the most influential books, podcasts, or other resources?
"Create and go" is another blog run by Alex Nerney and Lauren Mcmanus about starting and running a blogging business that really helped me out, especially their "Pinterest Avalanche" course for Pinterest Growth.
Advice for other entrepreneurs who want to get started or are just starting?
The only advice I think is quite useful is: Just start and be consistent. You'll never know your income potential if you never even try. A lot of people tend to have missed opportunities throughout their lives because they did not start.
They say stuff like:
"The market/ industry is competitive"
"I should have started earlier, now it's too late"
"I don't have time"
And we all know these are just excuses.
When I started this blog in 2018, I too heard people saying that "blogging is too saturated and competitive, people who started way back in 2011 have it easy" and whatnots. And now in 2021, you'll still find people chanting the same idea.
So I would suggest you just start right now and be consistent with what you do.
Are you looking to hire for certain positions right now?
As of this moment, Not really! But I might be open to hiring content writers and SEO experts in the near future to further grow this blog
Where can we go to learn more?
If you have any questions or comments, drop a comment below!
-
Sayan Neogie, Founder of Prosmartrepreneur
Want to start your own business?
Hey! 👋I'm Pat Walls, the founder of Starter Story.
We interview successful business owners and share the stories behind their business. By sharing these stories, we want to help you get started.
Interested in starting your own business? Join Starter Story Premium to get the greatest companion to starting and growing your business:
Connect + get advice from successful entrepreneurs
Step by step guides on how to start and grow
Exclusive and early access to the best case studies on the web
And much more!
PROMOTED
Did you know that brands using Klaviyo average a 95x ROI?
Email, SMS, and more — Klaviyo brings your marketing all together, fueling growth without burning through time and resources.
Deliver more relevant email and text messages — powered by your data. Klaviyo helps you turn one-time buyers into repeat customers with all the power of an enterprise solution and none of the complexity.
Join Brumate, Beardbrand, and the 265,000 other businesses using Klaviyo to grow their online sales.
Starter Story
Wanna see 52 business ideas you can start with less than $1,000?
Join our free weekly newsletter and get them right now.