Top brands that use our platform
A technology platform that understands your need
For a business to flourish in this era, a suitable technology partner is a must have. At Zoho Creator, our sole mission is to provide a product that can support your business without a hitch.
Accelerated development
With the Zoho Creator platform, you get the ability to build custom business applications without having to spend the long project timelines of traditional development methods.
Simplified automation
Automating your business processes has never been this easy. Zoho Creator's low-code capabilities allow you to create workflows visually, simplifying the whole process.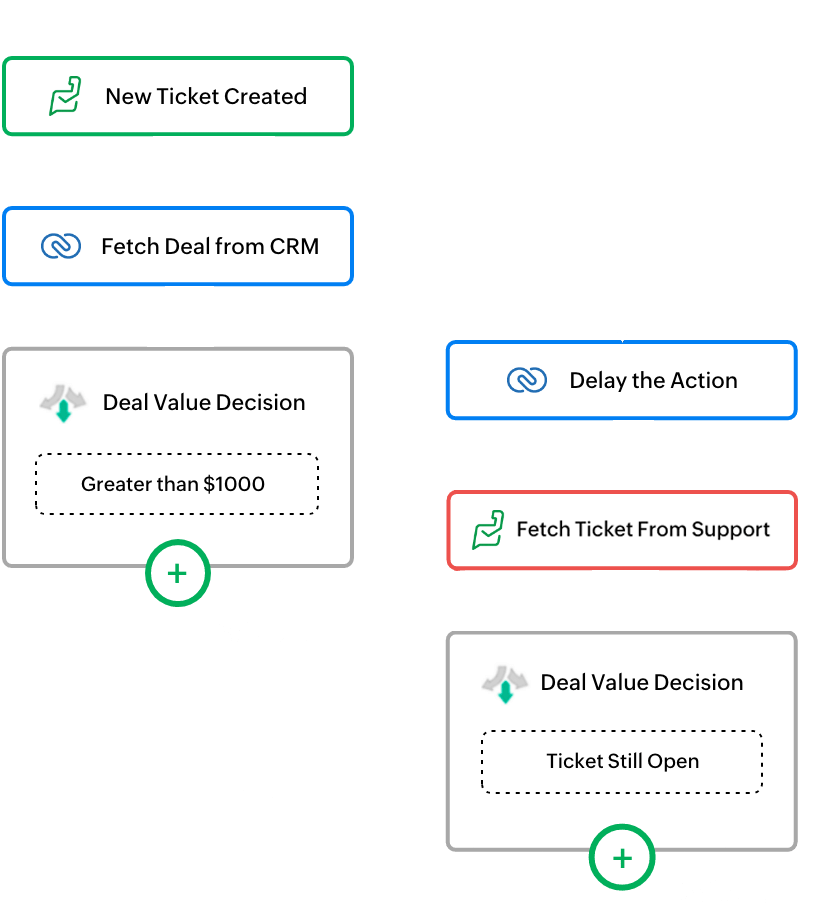 Shareable insights
Visualizing data and gathering insights is a necessity for any business. Convert raw data to intelligence with the help of visualization tools that let you build reports and dashboards.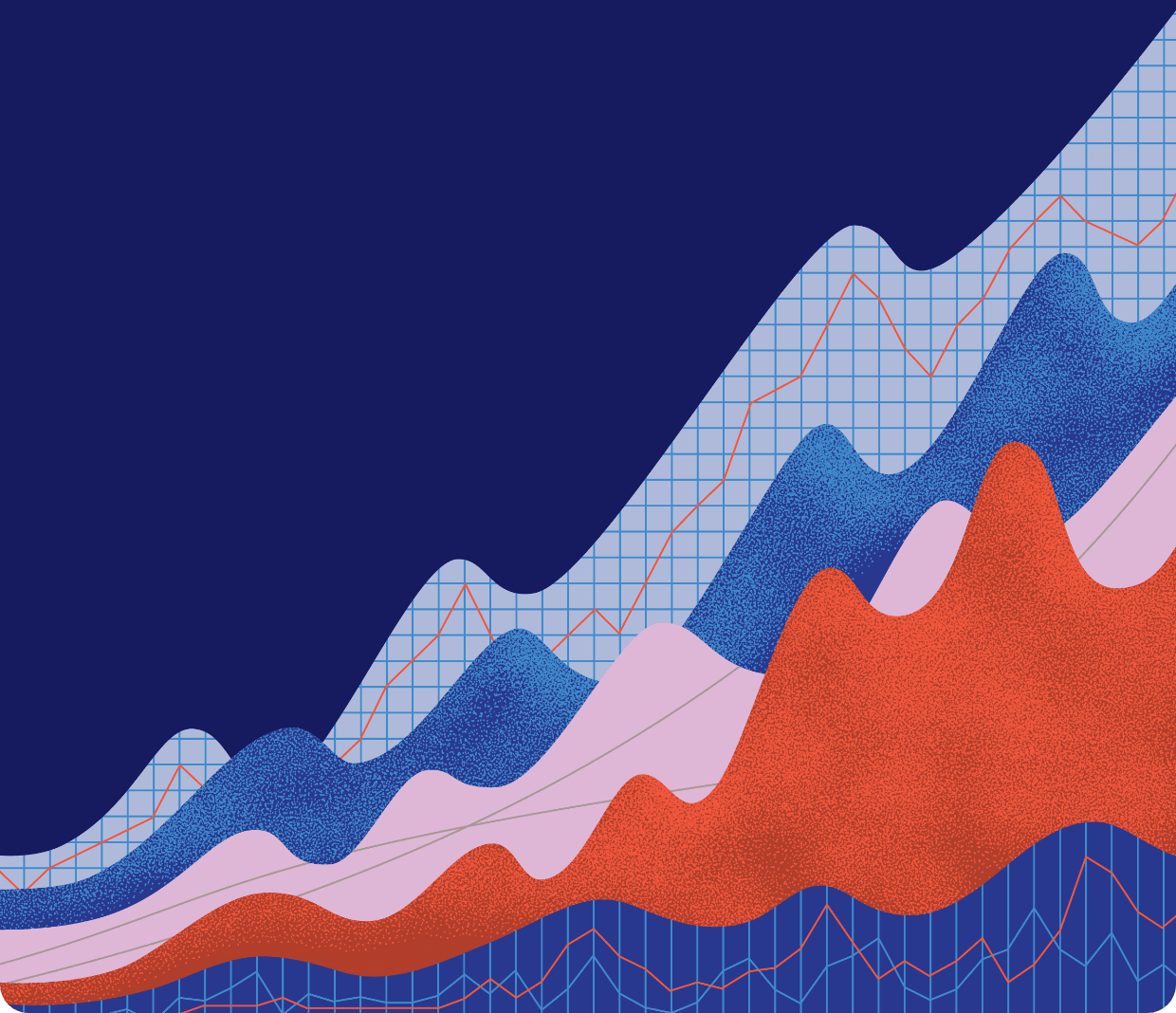 Seamless integration
A digital system is only as good as its ability to interlink with other systems. Zoho Creator comes with 500+ pre-built connectors in its arsenal which is unmatched by any platform in the space.
Top-notch security
Data is the most precious asset for every business and your data's security is our top priority. This is why we encrypt your data at rest, in transit, and during backup, with strong ciphers like AES_CBC/AES_GCM, 256 bit/128 bit keys, and TLS 1.2 protocols.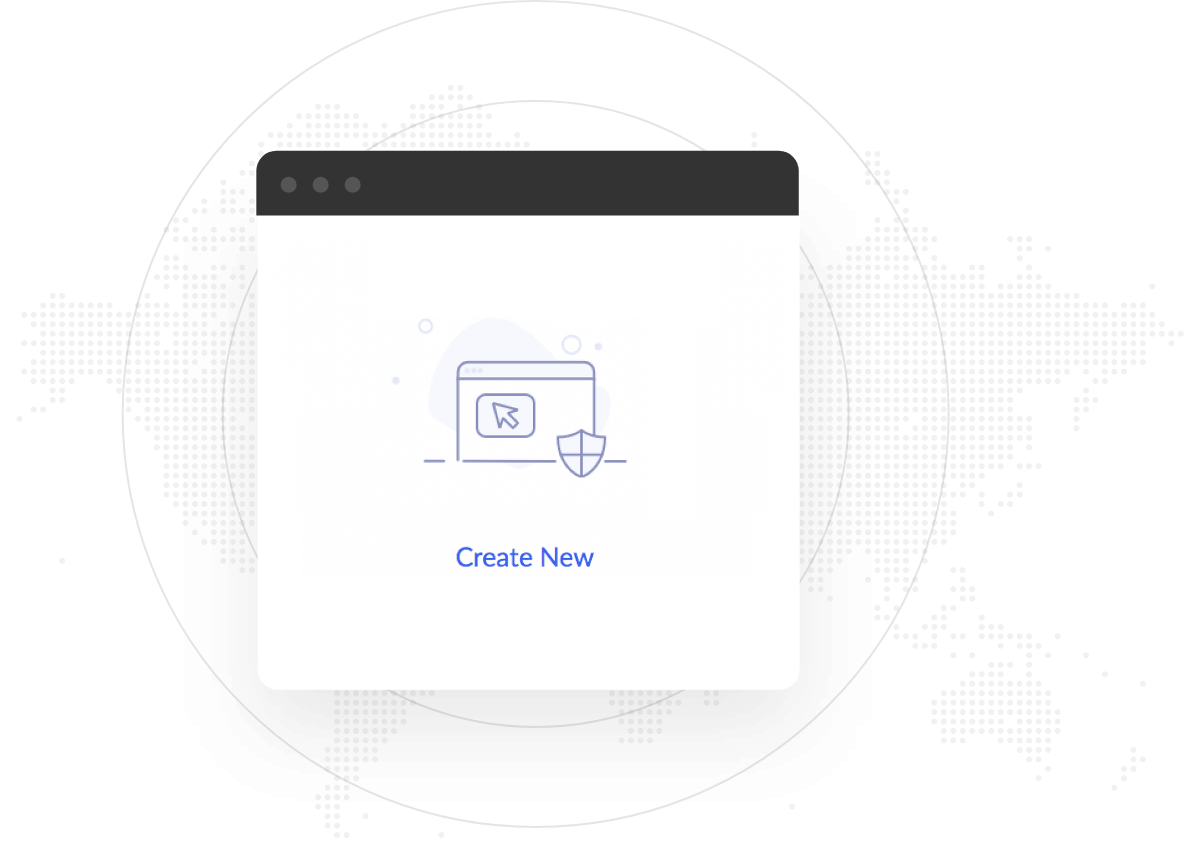 Contextual scalability
Growth is natural to any business and a good technology platform should have the capability to support your growth. Zoho Creator's auto-scaling feature makes sure that your data load is not a stress on your business.
Full-blown business applications.
Pre-built. Ready to use.
Install and customize solutions from our extensive collection of application templates to meet your unique requirements.
Endless possibilities with
Zoho Creator
Manage
Projects
Events
Orders
Time
Staff
Achieve
Process automation
Digital transformation
Legacy modernization
Workflow automation
Rapid development
Turn your ideas into applications regardless of your role
Exceeding expectations at every step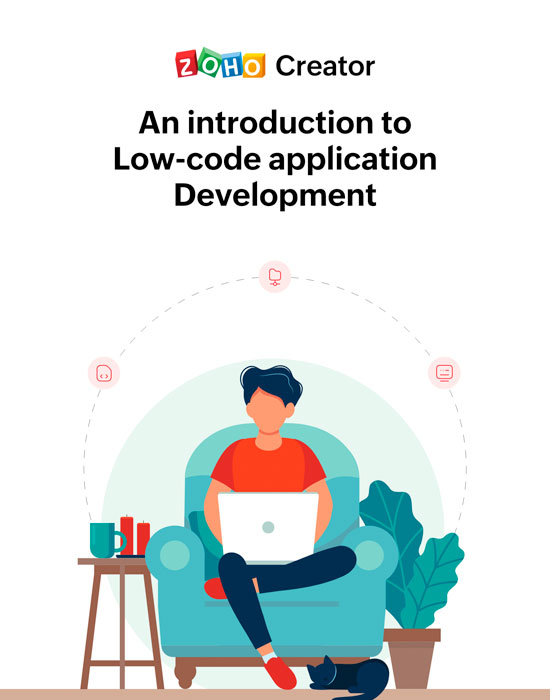 Starter guide to
low-code application development
It's time to abandon slow and expensive code-heavy app development. Low-code platforms are at the forefront of application development technologies, for organizations looking to ride the digital transformation wave. Ready to try out low-code platforms for your business? Start here to learn all the basics.
Download the free ebook

 
Kickstart your digital transformation today!
Get started
Get started
Frequently Asked Questions
What is Zoho Creator?
Zoho Creator is a low-code application development platform that allows users to create custom applications on their own, with minimal coding experience. The intuitive drag-and-drop interface empowers developers and business users to build web and mobile applications that satisfy all their unique requirements with ease.
What are the benefits of Zoho Creator?
With Zoho Creator, businesses can collect data, automate processes or workflows, analyze data in reports, collaborate with other users, and even integrate with external applications. Every application built on Zoho Creator comes with a native app for iOS and Android, allowing users to access real-time data from anywhere, at any time.
How secure is my data in Zoho Creator's cloud?
Zoho Creator ensures the logical separation of one customers' data from another's. Data retention and backup happens in a secure manner. All customer data is stored in data centers in multiple geographies to ensure security and high availability, and Zoho is ISO 27001/27017/27018 certified and SOC 2 compliant.
Are applications built on Zoho Creator scalable?
Applications built on Zoho Creator are built to auto-scale—the back-end infrastructure seamlessly scales as business demand grows. Currently 10,000+ customers across 170+ countries are using over 3M applications built using Zoho Creator, a testimony to the power of the platform.
How do I get started with Zoho Creator?
Zoho Creator has a 15-day free trial of all premium features. You can get started by signing up here.
Does Zoho Creator have a free plan?
Yes, Zoho Creator has a free plan. This plan comes with a limited feature set and only has 1 user, 1 application access, 25MB storage, and 1000 records. However, you have the option to upgrade it to the paid plan whenever you wish.
How are Zoho Creator licenses priced?
Zoho Creator has a flexible per-user pricing model. For more details, please visit our pricing page.