Thank you Klaviyo for sponsoring Starter Story ❤️
Turn one-time buyers into repeat customers. Try the platform loved by 265,000 brands
Growing To $9,000/month Selling Hard-To-Find Puppet Fabric
Start A Puppet Fabric Store
Hi! Tell me about you and your business.
My name is Laurie Nickerson and I and the co-owner of Puppet Pelts. At Puppet Pelts, we manufacture and sell hand dyed fabric used for puppet skins to professional puppet builders around the world.
Our Pelts are made from a textile that is really only used for puppets. It is a wonderfully stretchy nylon fleece fabric that is milled in the United States. We buy the fabric in white and dye it a bunch of colors to sell to our customers.
What's your backstory and how did you come up with the idea?
I was building puppets for fun. I discovered that the fabric you could buy online was only available in white, forcing any puppet builder to have to dye it on their own to change the color. Dyeing the fabric is really difficult in small spaces like apartments where I was living at the time. So, once I got a studio space, I offered dyeing services catered to puppet builders.
Before Puppet Pelts, I was working as an Art Director in an advertising agency. I also launched an art studio with my mother in 2012. The studio, Dewey Street, is named after the street my grandmother lived on. Both my mom and I learned our creative skills from her. When she passed away, we opened the studio to pay tribute. Currently the studio offers long-arm quilting services and sewing lessons. It also houses the dye studio for Puppet Pelts including a 60-gallon dye vat named Gertrude.
I realized I didn't want to work at a desk. I was sitting for eight hours a day in front of a computer and thought, "This is killing me."
We started with Dewey Street first. When we launched, the goal was to provide classes in various arts and crafts, but found that people had a hard time committing to classes. So, the studio evolved into being primarily used to manufacture our product. At Dewey Street we have the dye studio, long-arm quilting machine, and also teach sewing lessons.
I realized I didn't want to work at a desk. I was sitting for eight hours a day in front of a computer and thought, "This is killing me." So I started to look for options in the creative field that didn't involve sitting at a desk. When I couldn't find anything, I opted for Plan B which was to make my own dream job.
I launched the first Puppet Pelts website on a whim. I was fed up one day at work and came home and made a rough website. I listed a few pieces of fleece on Etsy just to see what happened. And, to my surprise, people bought it, and kept coming back.
The goal has always been to make this obscure textile easier to obtain. Once we knew there was a need for it, we started to really hone in on our dye recipes and create our "core colors" which are ones we always have in stock. Colors that became REALLY popular, we get dyed at the mill 250 yards at a time. We now have 6 mill-dyed colors in our collection and we add more and more as the business grows.
Building puppets is such a fun and unique art form. The people are wonderful in the community. I wanted to be a part of it in some way, but didn't want to build puppets professionally. It was fun as a hobby, but it wasn't something I wanted to do for a career. But, I discovered I love dyeing textiles. It is such a great blend of science and art. Once I realized that other people hated dyeing, I knew I could fill that void for the community.
My only reservation in starting this venture was wondering if people would purchase the fleece. I figured everyone liked dyeing it as much as I did. But that wasn't the case. It really is messy and not everyone can get consistent results.
Describe the process of building the initial product.
I actually lucked out in the startup process. I have an advertising and design background, so I was able to whip up marketing materials and a website really easily. The website did not have e-commerce capabilities, so I also had to open an ETSY shop. We chose to sell on ETSY because, as a start up, it gave us access to a global marketplace. It also made us a bit more "legit". People purchasing were backed by a larger company so there was peace of mind for them if things went wrong.
To create the product, I started small. We got one bolt (50 yards) of fleece from Larry. And, when I say Larry, he is the only guy on the planet who has access to the fleece mill. Up until this point, to obtain the fabric, you had to know about Larry (he only has a phone number, no website), or shop at another online store that only carried it in white, or a few select colors. (That shop also got their fleece from Larry.) Larry used to run a mill and he fell into this world of puppets as well. Jim Henson approached him about a textile he was making for the interior of shoes. So the two of them created this unique "skin" for puppets. Larry has since sold the mill and now is just a fabric distributor. He is like this mythical elusive fleece unicorn.
The dyes we started off using were essentially, craft dyes. They were really unstable and hard to reproduce colors time and time again. So there was a lot of frustration there. After about two years of fighting these dyes, we switched over to acid dyes which allow us a lot more control. But, we had to change our entire set up. To use acid dyes, we needed a vat of boiling water. Our old method just involved a washing machine. We had no idea if a large vat existed.
Enter the Utah Shakespeare Costume Department. Through a connection, we were able to meet with the Costume Manager of the Utah Shakespeare Festival. His costume studio had a dye room and he was nice enough to give us a tour. This was the first time that we saw what equipment we would need. They actually use large soup pots to dye in. So from there, we researched restaurant supply companies and purchased a 60-gallon soup pot. She was over $10,000 and our first big investment. Her name is Gertrude, and she is a battle axe of a dye pot.
For pricing, we figured out the cost of the raw materials, and how much we wanted to make per hour. That's our base price per yard. We have different tiers of fleece at different pricing levels. We wanted to ensure that we had less expensive options so that everyone could afford to use this textile. So, our mill-dyed colors are the most cost-effective. We buy the colors in bulk already dyed. Our core colors are run in larger yardage amounts in our dye studio, so we have those on hand typically. Our premium colors are special colors that are either only run once, or ones that vary in our inventory. These are a bit more special and unique and are priced accordingly. We also do color matching. So, if a client needs a particular color, we will develop the dye recipe and run the fleece in that color.
To "launch" I made a website that was just information. There was link through the site to our ETSY shop. I am part of a group on Facebook that caters to puppet builders, and I just shared the link. The orders started to come in, and we were off and running. I think we were lucky that people immediately started buying our product. It gave me the confidence to keep adding new colors and streamline our process.
How have you gotten customers?
99% of our business is from word of mouth. The puppet community is small and always shares tips and tricks and information. Once a few people started to use our fleece, the word got out. It just has grown organically. I have a company page on Facebook, so there is a captive audience to share the new of new colors and sales, etc.
What platform and tools do you use for your website?
After we were pretty well established, we wanted to sell our Pelts on our own website. The main reason for that was the lack of "sorting" of colors on ETSY. When a person visited our ETSY shop, they could choose different categories of colors, but not search in generic terms like "blue." So, we launched a Shopify site to give us a bit more control. Shopify is a great platform, but we definitely needed help with the set-up. It is not "drag" and "drop" like other site builders we have used.
We hired a buddy of mine to help with the initial set up. We used just a basic template, and he moved all our inventory over. The biggest pitfall of Shopify is that the subscription is very basic. If you want to have control over what your invoices or sales receipts look like, you have to pay for an app. Same thing with shipping options. Want to print out a UPS label directly from Shopify? That's $0.05 per label. So there are lot of sneaky little fees every month. However, it was the next logical step for us to take. Our inventory organized much better now and it drives more people to our site verses just bookmarking our ETSY shop page.
If you could go back, would you do anything differently?
Oh gosh, there were mistakes. Most of our mistakes were color related. Getting consistent colors was really tricky when we first started because of the dyes we were using. There was A LOT of waste. If there is not enough dye, the piece can mottle and become blotchy. If the color is too dark, there is no way to remove it, you can only start again.
Besides our actual process of creating the product, the biggest hurdle was actually the business side. Bookkeeping and accounting is our nemesis. We have tried variety of online-based bookkeeping programs. We didn't know which one was going to work for our business until we got in and used it. So, unfortunately, we wasted a lot of money on subscriptions to these. We currently are using Quickbooks Online and HATE IT. Like, totally 100% want to bomb the whole program. It is way too robust for what we need, but it is the best out of the ones we tested out. Overall, we find it not user-intuitive and super clunky. So, if I had to do it all over again, I would take a course in Quickbooks instead of fighting through it to teach myself.
Where you are at now and what are your plans for the future?
Right now we are focused on driving people to our new e-commerce website. I launched our first Facebook Ad to spread the word that we have a new site. I also kept a limited inventory on ETSY so people can still purchase fleece from there. But, we pop in a message into the box informing them we have a wider selection on our own site.
Our short term goal is to get another mill-dyed color. This one will be another skin tone that will round out the ones we have.
Our long term goal is to expand into fur. We have purchased a few select pieces of fur to see if there is interest. We want to source unique shags and colors that are puppet appropriate. Last year we went to the Los Angeles Textile Show to see what kinds of furs were out there. So, when we are ready to purchase more, we have some great leads.
Advice for other entrepreneurs who want to get started or are just starting out?
Just try it. I started this with no money or inventory. Everything in our studio was built and created by saving our pennies. We didn't take out a loan, or have investors. If we couldn't afford something, we waited until we could. When we were wanted to open our studio, we approached the landlord and asked if we could pay 6 months in advance if he would knock off $200 a month for the first year. He was open to this. It allowed us 6 months to really figure things out to see what would work and what wouldn't.
Where can we go to learn more?
-
Laurie Nickerson, Founder of Puppet Pelts
Want to start your own business?
Hey! 👋I'm Pat Walls, the founder of Starter Story.
We interview successful business owners and share the stories behind their business. By sharing these stories, we want to help you get started.
Interested in starting your own business? Join Starter Story Premium to get the greatest companion to starting and growing your business:
Connect + get advice from successful entrepreneurs
Step by step guides on how to start and grow
Exclusive and early access to the best case studies on the web
And much more!
PROMOTED
Did you know that brands using Klaviyo average a 95x ROI?
Email, SMS, and more — Klaviyo brings your marketing all together, fueling growth without burning through time and resources.
Deliver more relevant email and text messages — powered by your data. Klaviyo helps you turn one-time buyers into repeat customers with all the power of an enterprise solution and none of the complexity.
Join Brumate, Beardbrand, and the 265,000 other businesses using Klaviyo to grow their online sales.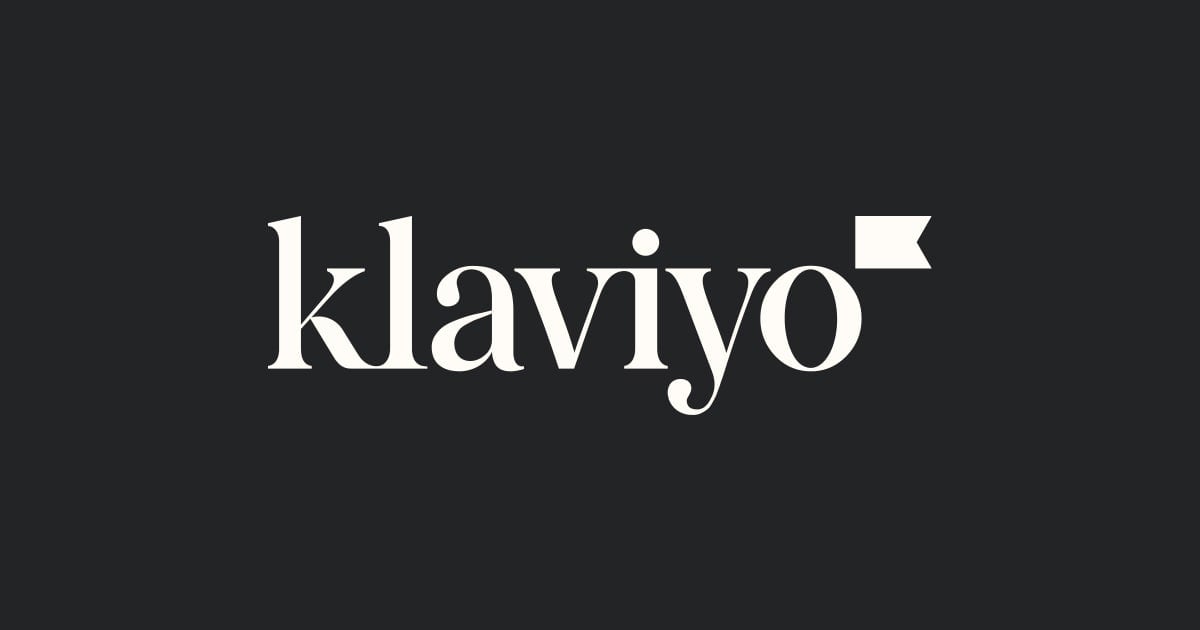 Together With Klaviyo
Companies using Klaviyo see a 95x ROI (yes, 95x)
Use Klaviyo to turn hard-earned customer data into hard-working emails and texts.
Try the platform that 265,000 brands use to grow their business.
Try it now (it's free) ➜