Thank you Klaviyo for sponsoring Starter Story ❤️
Turn one-time buyers into repeat customers. Try the platform loved by 265,000 brands
Learnings From Starting A Curated Gift Boxes Ecommerce Side Hustle And Growing It To $12K/Month
Start A Personalized Gift Business
Hello! Who are you and what business did you start?
I am the founder of Bestowe Gifting, an elevated gifting service that customizes presents and packages with unique products. Our mission is to support small and mid-tier artisans, businesses, and communities with the products we sell and curate together.
We love to curate gifts and people love our curated approach to provide them with unique gifting options for hundreds of people on their team or in their organizations or at their events. This past year, during Covid, we had to shift focus quite a bit. Where once we were able to call companies on the phone and sell our gifting experience, now we had to navigate working from home. We were faced with the challenge of finding out how to shift our outreach.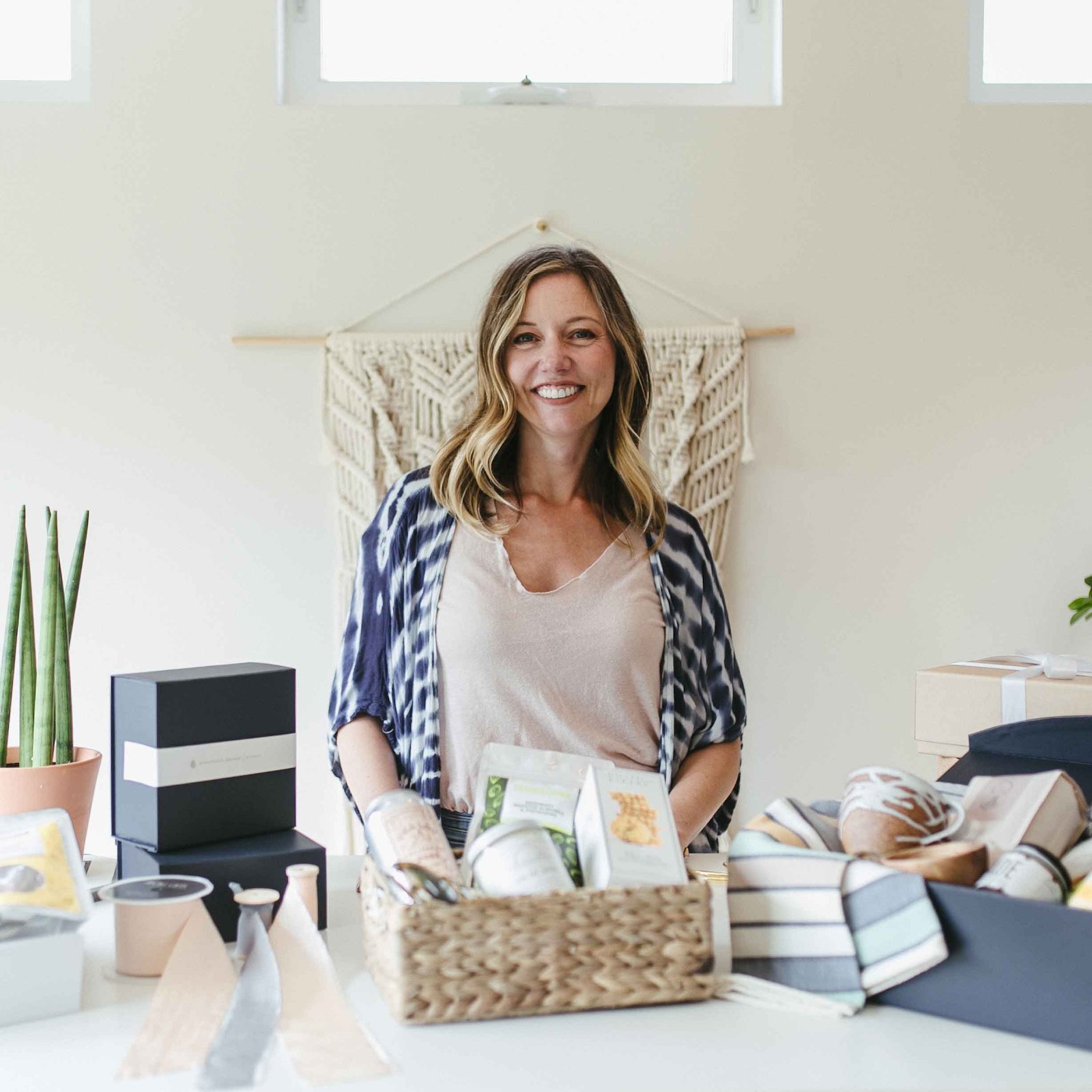 At the same time, companies were beginning to shift their employee engagement and appreciation programs. At the end of the day, we realized that more people were shopping online for quality gifting and our business picked up not just for our already curated ready-to-ship-gifts, but corporate and event gifting as well. Our sales quadrupled from the year before! We were certainly lucky to have been in the position we were to accommodate.
Bestowe gifts are about the connection between the gift giver and the lucky one/s on the receiving end, and the story behind an artist's craft and awesome products s/he creates.
In 2018 I added a concierge service to Bestowe to cater to the demanding custom gifting from the corporate and event marketplace. There was a big desire to move away from Corporate Logoed Swag and toward making a connection to the local community, artisans and creating long-lasting memories and relationships through gifts.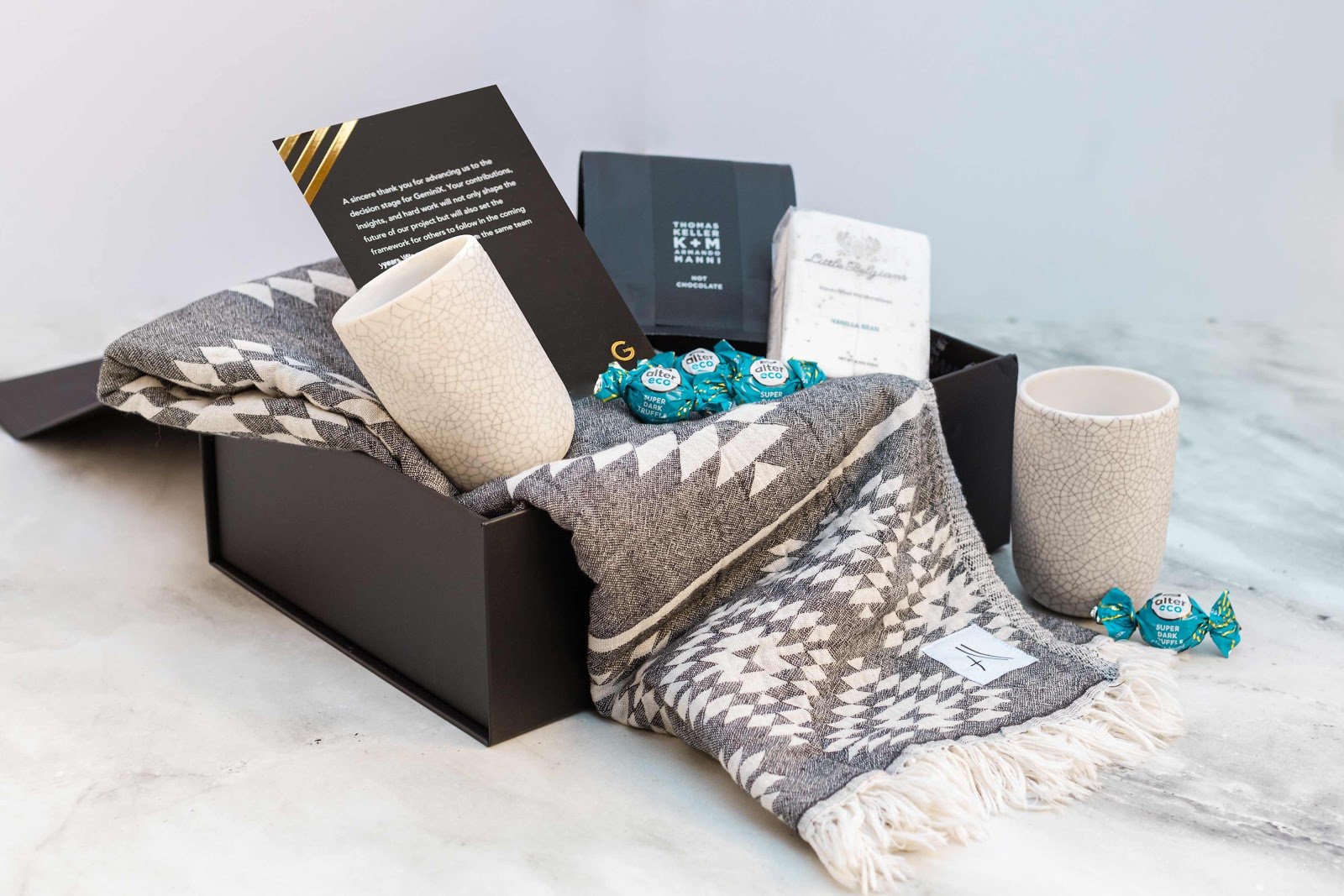 What's your backstory and how did you come up with the idea?
I started my career in graphic design: packaging, branding, and marketing. I remember a project at an agency that I was working on, I was designing a launching deck for a very high-profile client in PowerPoint. It took months. Yes, PowerPoint. It was absolutely as boring and as tedious as it sounds. As a designer at heart, it felt like a part of my artistry was dying with the limitations of the projects. I always loved the people that I worked with, loved the creativity and collaboration, but I was slowly losing my passion.
I always had ideas for a business of my own, but just never leaped. I was scared I would fail. I didn't have a partner to help guide me. I didn't have the money. I didn't have time. I was the breadwinner and just frankly couldn't risk quitting my job to do something else. These were all the excuses that plagued my failures. I would start something or was waiting for someone else to work alongside me, not believing that I alone could manage and run a business.
Then, about 10 years ago I started a non-profit business with a friend, called Local Social. Our mission was to merge elements of design, art, and installation for inspiration. We organized local events and supported the arts by developing relationships and communities of like-minded people. The blog was hard: our hearts were in it, but we couldn't figure out how to make money at it. Blogs were all over the internet, but we didn't really care enough to understand how to make it worthwhile. We loved the event work though.
At the local level, we excelled. Meeting artisans and diving into the wealth of creativity in the Bay Area was our cup of tea (me a graphic designer, and my friend who is an interior designer). Not for lack of trying, but after 2 years it fizzled. I never think of this as a failure though. I think of it as a stepping stone. I wasn't sure where it was going to lead me, but the experiences and the challenges were etched in my brain.
Flash forward many years later: I was attending an event in Oakland, hosted by Bright Side Collective. Over 100 inspiring women attended. It was as I mingled around the room that I started to realize, every one of these women had full-time jobs and side hustles. We were all desiring the same thing, to have something that spoke to our passions and desires, not just for our souls but for our livelihood. And that realization fueled my passion.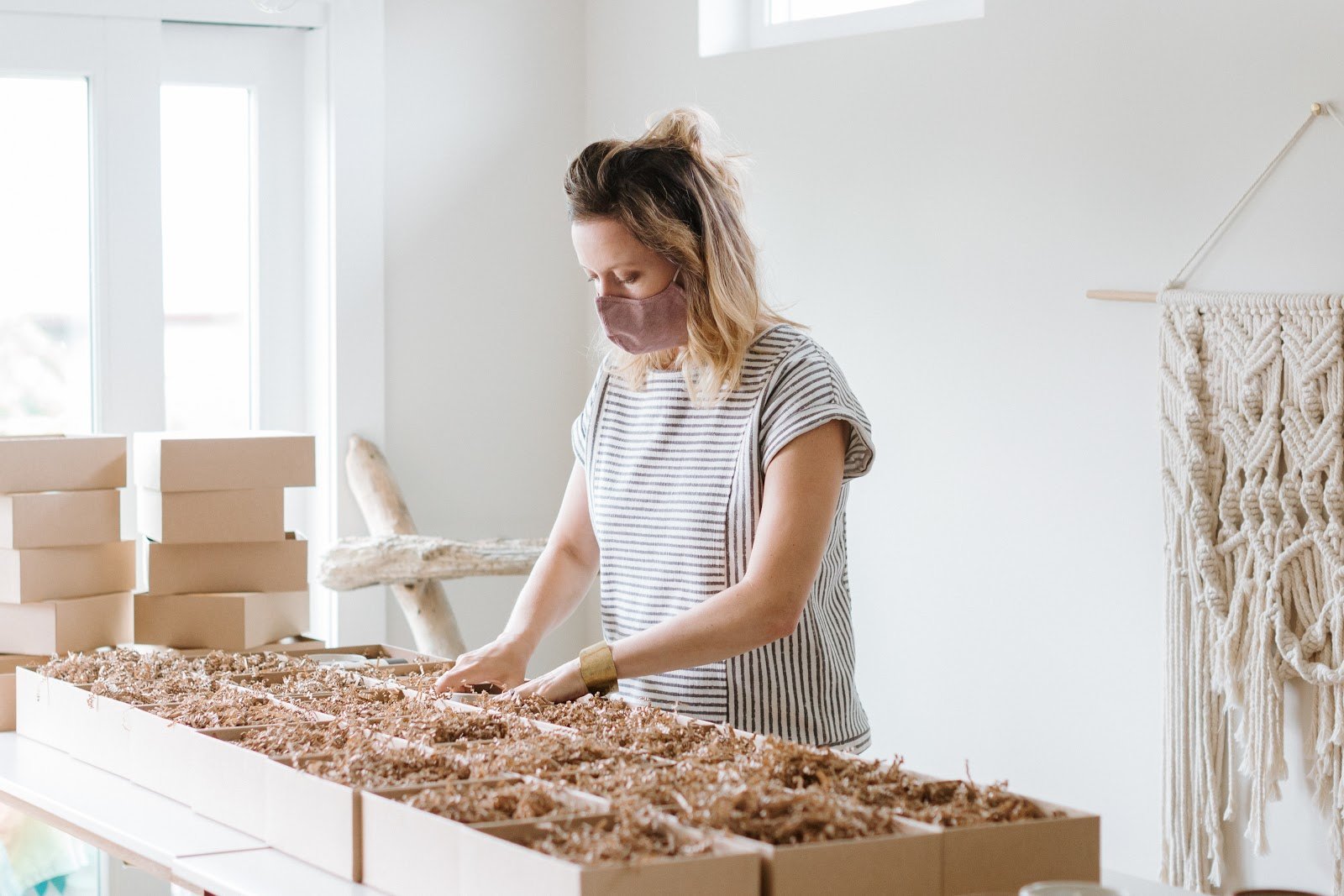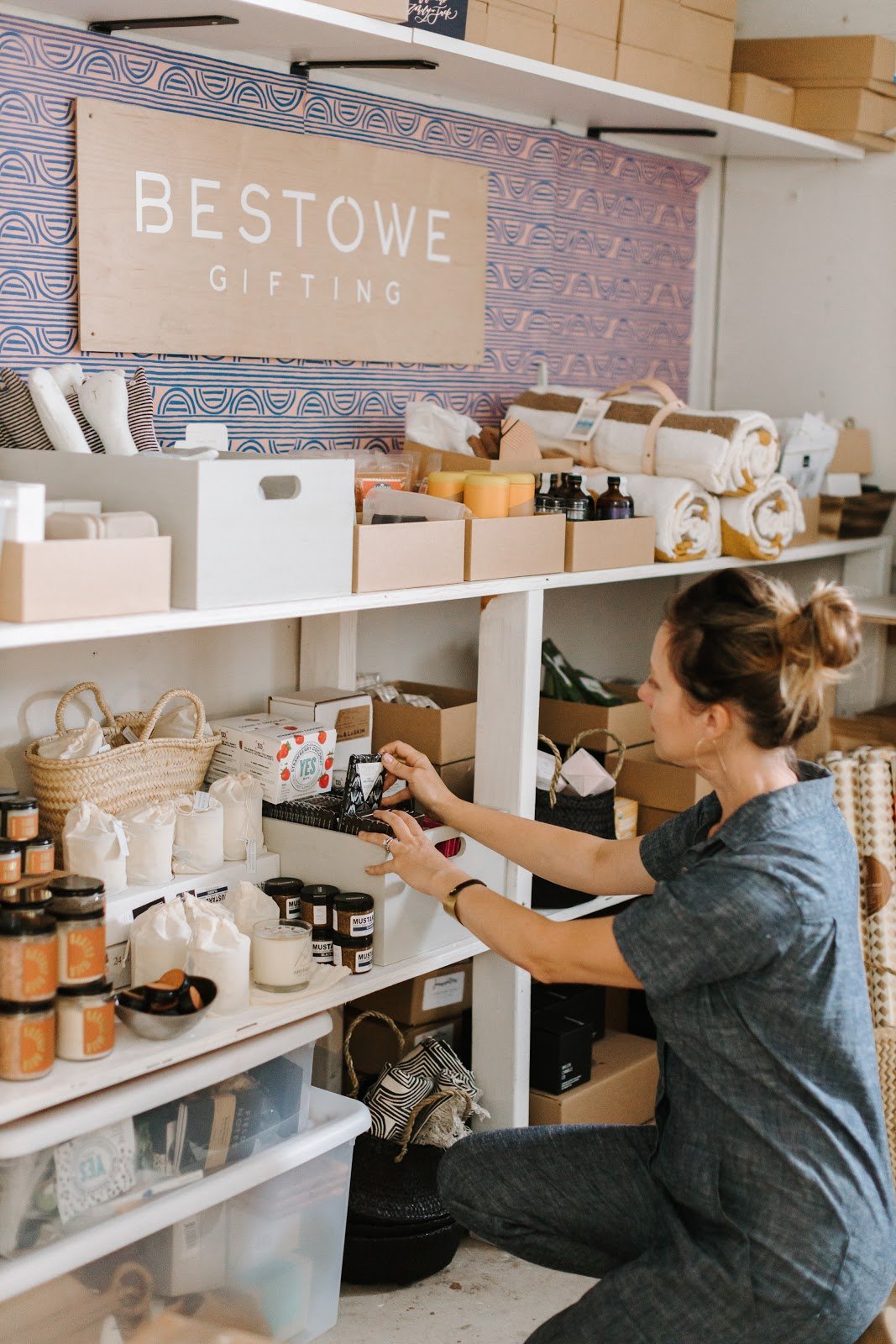 Side Hustle To Reality
Bestowe was a dream that I quickly learned I would need support making to happen. I was a creative and not a business owner. I hired a business consultant and pitched my dad to give me a loan to start the business. He was ruthless in his questions. He was good like that and his questions made me think about how my business was going to become successful. And like all those women at the Bright Side Collective event, I reached out to women friends, people just starting or established to help support me mentally and emotionally. I couldn't have done this without all of their encouragement.
Word of Mouth really worked when I started reaching out to Event Planners and affiliates that could work with me to be my spokespeople.
Since launching, I have had constant hurdles and challenges. I thought once Bestowe's eCommerce site was online things would be a walk in the park. I had to quickly learn about advertising online, where my audience invested their time, SEO, conversions, on-page marketing, the importance of a good strategy and long-term goals, and analytics - all things that have challenged me to the near brink of insanity. However, through it all, I am living that vision that has always been stirring inside me.
Ever since I started, I knew that this was a valuable idea. I think society is longing for a way to make their lives easier, but not lose quality and connection. As we find it harder and harder to connect and people feel more isolated with Covid, we can still connect online. Now, with Bestowe, you aren't only able to get something you need (ie. a gift for Grandma, a present for yourself, or a gift for your new baby niece) from our site without leaving your home, but you can read about how and know you are supporting local craftspeople and your community through charitable donations that we do to Direct Relief, Feeding America, NAACP, and the Leukemia and Lymphoma Society. If anyone moment solidified that what I was doing was the right thing, it was 2020.
The product I choose also supports ethical and social accountability. Aesthetically, I have to choose packaging and product that looks great (it's just in my blood), but the curation behind everything is important and carefully combined to tell a unique story about the gift as if you went to various favorite small stores and picked out the products yourself.
Bestow is still my side-hustle. I have 3 full-time jobs (my design job, Bestow, and my family) that I'm doing until I can make this business something that supports me and my family.
Take us through the process of designing, prototyping, and manufacturing your first product.
The way Bestowe started was with my idea. I knew how to make things look good and already had a connection with my artisans, but I needed money to make a good website and to get some inventory. I started with a business coach, that helped me walk through how I could pitch this idea to my dad for some financial backing. She helped me organize my brand message, do a competitive analysis, create extensive action item lists, and helped me set up a financial forecast.
Growing an eCommerce business is hard. It requires a lot of brand awareness, a lot of money, and a lot of hard work.
My dad really loved the idea. He had a lot of questions which helped me grow once I dug in to answer them and resolving challenges. He even helped shift my original idea from all localized gifting from around the US to a mash-up from all over the US saving me lots of time and energy and refocusing my efforts on my main mission: to support all artisans.
Once I received the funding of $20,000, I hunkered down researching categories of products all over the US. I came up with 20 gift collections to sell. I knew that I needed an online presence of these gifts to show From my packaging days I was able to design and source quality gift boxes and collateral for my business.
The website was underway, after extensive research on the best e-commerce platform. Now I was ready to execute. I worked around the clock to launch. I contacted a local blogger who was kick-starting their Mother conference and I offered up free gifting for all of the speakers. I was ready to start Bestowe off with a band.
In retrospect, $20,000 is not a lot of money. I would have asked for way more to hire a PR firm and run ads, but I am very frugal. I think this came to my advantage though. Since I didn't spend a lot of money, I was able to grow with the challenges and learn from missed moments. I was able to network and keep my business about connecting with people and artisans. My full-time job helped finance some of the ongoing costs that came after the $20,000 ran out.
Since launch, what has worked to attract and retain customers?
I've tried a little bit of everything to retain customers and gain them. They say you should try things for at least 3 months to see what the ROI would be. I started though, by reaching out in the ways that felt right to me and my audience. So, my audience is on Instagram, my audience is at West Coast Craft and Indie Fair and markets around the US. They are on Etsy and in Facebook Groups. I also find that my custom event customers are on Linkedin. So, I invested in a good Instagram engagement and content creation person. A lot of my product needs good photography. So, I invested in good photographers.
Facebook was a wash for me. There is large competition there and for a small business, as much as people who wanted to sell me on it tried, I learned the hard way that it costs a ton more money than you think it will advertise there. If you factor in that, to really get a conversion someone might need to see your brand 7-9 times before they buy! And then you start adding up how much that will cost? Then compare that with your competition (in my case Amazon being one), then you are setting yourself up to spend a lot of money. Needless to say, my conversion rate was high.
Instead, I took a step back and invested in my community. I signed up to be at events and markets where my products could be seen. I started a holiday market with another large vendor in the Bay Area, called Be West (now known as Head West Marketplace). This is where I got out to meet my artisans, but where others, looking for gifts could find me. Word of Mouth started. Although, while some people started talking, my increase in sales was slow. Word of Mouth really worked when I started reaching out to Event Planners and affiliates that could work with me to be my spokespeople.
What I think really works and has done the heavy lifting for me, is organic SEO. I knew from the start that I wanted to be the Gifting Expert in my field. I wanted people to read a blog from me that gave them something they could sink their teeth into and keep coming back for. Finding a good copywriter for SEO blog posts was key. Something else that I've dabbled in, is finding organic advertising through articles that I can be a part of. Gift guides are big, but you need a budget because everyone wants a gift and some money to review it.
We are still working on bringing people back. We partnered with many people over the years to grow our email list with giveaways or auctions we hosted. Those valued people are now people we nurture with good content. Our emails are important to keep them engaged. We spend money on our blogs and emails and hopefully keep them coming back.
Right now we are working to improve our SEO again. To try to get our AdWords up in the SEO search and higher in Google. Analytics are important for us to understand what our customers are doing on our site, and what they do when they leave our site.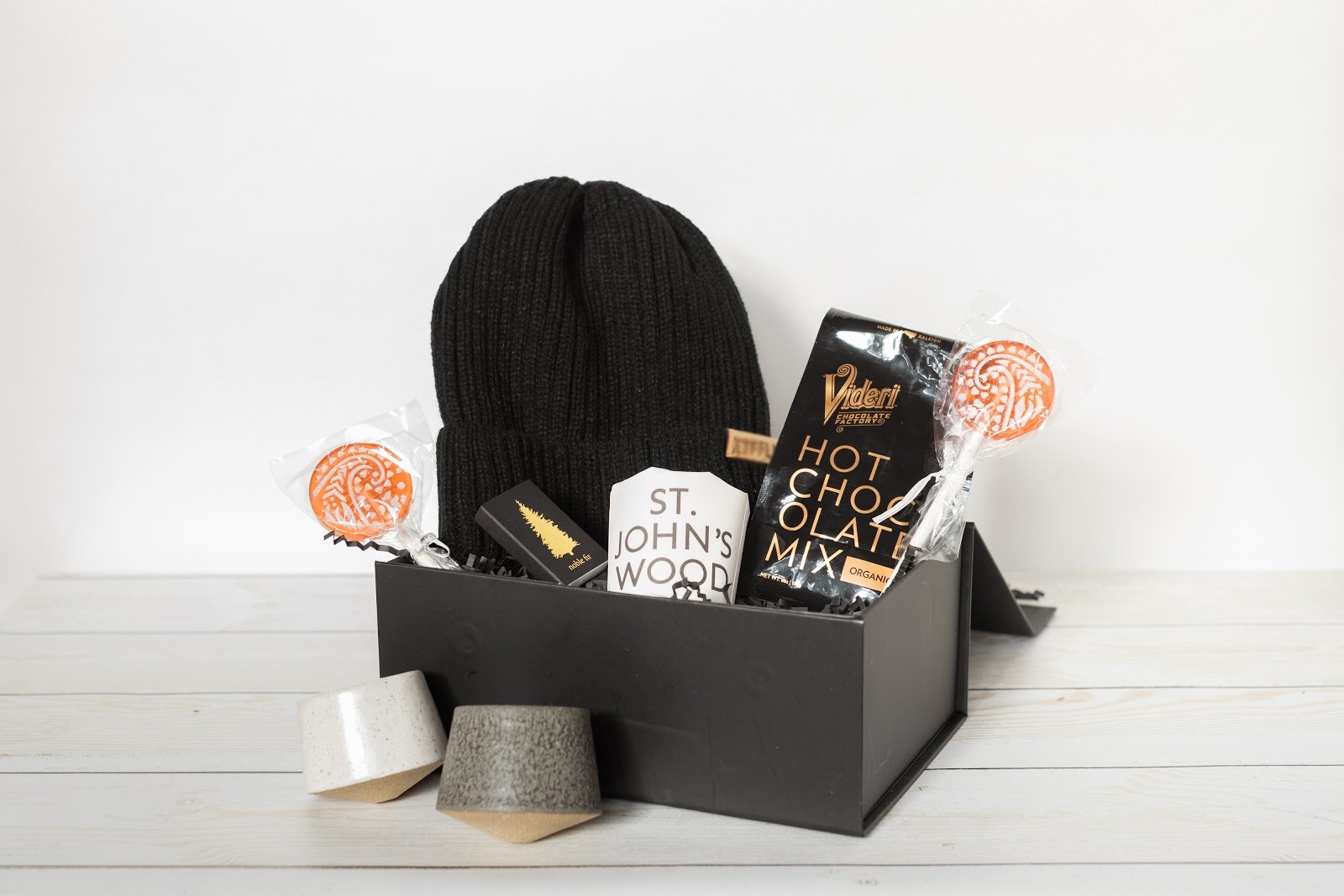 How are you doing today and what does the future look like?
Each year, Bestowe continues to grow: ever-changing and learning. Last year was the first year I can say that I paid myself. It was a wonderful feeling. Growing an eCommerce business is hard. It requires a lot of brand awareness, a lot of money, and a lot of hard work. I knew that going in, but I also knew that I wanted to use my experience in customer service to expand into my custom work which would ultimately bring me closer to people, creating longer relationships, and hopefully more profit. My online business is like a rabbit hole of questions: it keeps me guessing. Where is my customer journey, how did my customer get here, where will they go when they leave? Why didn't they buy? Why did they buy? How can I keep them engaged? And so on. But, my custom business is
I would say about ⅓ of my sales are through my online store. ⅔ are through my custom work. And that margin is separating quickly. My long-term goals are to put more money and energy into the custom work and improve customers' experience. Each year, I had a plan to triple my customer relationships and sales. Knock on wood, that is my goal I will conquer for this next year as well. I spend little money on ads and instead put my money in sales and public relations.
This year will be the first year that I bring on a content management agency to help nurture the foundation that I have started. Our goal is to expand via organic media. Social Media has always been challenging. I know I need it as a business, but I rarely do all of it consistently. I have over 5000 followers on Instagram and little on Facebook. But, Instagram is where I place my resources. I love places like Instagram and Pinterest. They are visual and quick and that is perfect for my brand awareness. I am a visual person and I believe my followers are too.
I have around 10,000 email subscribers right now, but only around 20% of them are active. For an eCommerce site, I am told that is good. Our goal this year is to change their perception of my company as a retailer and bring out the Business expertise by sharing lifestyle-type content and relevant information that they can that they are interested in hearing about.
In 2020 I was the jack of all trades. I handled shipping and fulfillment (along with my husband and a few friends), inventory management (although poorly sometimes), janitorial work, blog and content writing, community building and vendor engagement, email marketing, SEO, ads, financial, and more. You name it, I have my hand in it.
I do have freelancers working for me and my plan is to make my business run more efficiently, buy, again, building a strong foundation, and hiring people that are better than I am at making things happen for my content, strategy, and emails. The other person I realize I need is someone and possibly a warehouse to handle fulfillment as I move into heavy seasons. There could be partnerships that start to emerge with different businesses where we share resources and skills.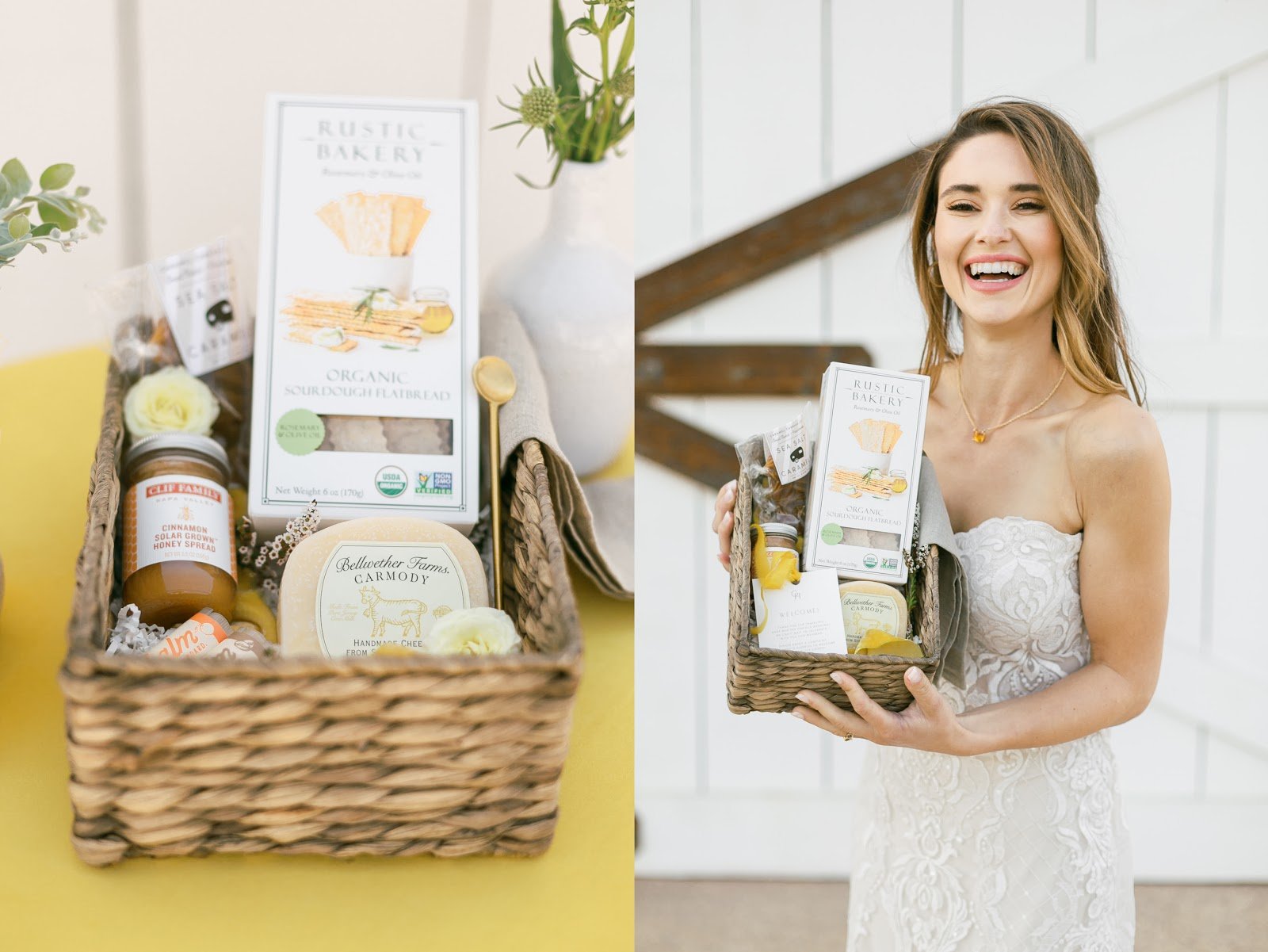 Through starting the business, have you learned anything particularly helpful or advantageous?
I've learned to trust my gut more and more. It might take me months of convincing myself I am right. Being an entrepreneur is about wearing lots of hats, some of those hats fit well and some not so much.
Luckily I've had the advantage to make some mistakes. I call all of my mistakes opportunities to learn. I know that sounds cheesy, but honestly, sometimes I fall headfirst into thinking I will test something out just to see if it fails, or rather meets my expectations of failing.
Facebook ads are one of those early things that I spent tons of money on with little to no ROI. I know it works for other people, but for my business, it wasn't the right avenue. But, I wanted to try it out. Because what if it had worked?
However, I will say, that I made mistakes by not fully understanding my brand upfront. Although It's hard to fully know a growing brand. I know my business now only because I made mistakes or fumbled around. It's made my business stronger.
Last year I had some good advice, find a strategic person to help you on your way. To develop a 5-year plan for your business. More than anything I use that person as my advisor and relish the open and transparent conversations I can have about not knowing what to do next, or working through tough decisions with someone there to share the burden.
One mistake that was hard to predict, was that I bought an ad in an airline magazine, and then one month later, Covid started and flights were grounded. I had to postpone the post, but it most certainly was not the best moment. I did purchase another ad for a large amount of money and have seen a lot of ROI because of it.
As a sole-prenuer, I struggled with knowing what I needed. I still do. You are bombarded with everyone telling you what you need. SEO management, Facebook ads, marketing, web development, new apps, marketing courses, the list goes on and on. I couldn't figure it all out on my own. I listened to so many podcasts about entrepreneurs. A lot of them were marketing podcasts. One thing I will say is that by not understanding what I wanted or needed to I got myself into some situations that I didn't like.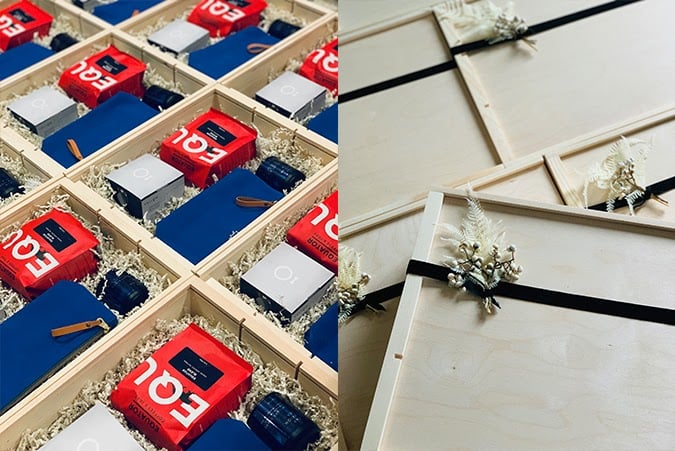 What platform/tools do you use for your business?
I use Shopifyfor my store. I have some great apps that I use within the platform. I have an app called Multi Ship that helps people ship to multiple places, Yopto: which gives reviews on my site from customers, and a tool for heat mapping called Lucky Orange.
All of these are helpful. Some, like Yopto, are incredible for increasing loyalty and brand legitimacy. Lucky Orange is great for understanding your customer's journey (although I have to pay someone to figure out how to analyze it properly), but it is really easy to use. I use a very great email platform called Flodesk. They are very new, but get the job done.
My biggest pet peeve as a designer was that all the email platforms required that I had to pay someone to make my email actually look good. Flodesk is so easy to use and the emails look stunning every time. And I got in when the price was fixed and low because they just started. On the other hand, they are new, and their metrics don't provide as much detail as I'd like at the moment. I'm hoping they do soon.
For social media, I use Later to help organize and post on both Instagram and Facebook. For organization and project management I use a tool called Click Up (where I can sync up my team, freelancers and organize my email and strategy with a content calendar). I use Upwork to hire freelancers.
What have been the most influential books, podcasts, or other resources?
The Fizzle Show: I was into this podcast when I first started. It's more of a marketing podcast for marketers and not necessarily commerce though. I found it insightful and I love the idea of connecting mentors with others.
Other podcasts included at some point: Goal Digger, Gift Biz Unwrapped, Second Life, and Strategy Hour.
I've actually joined a few Facebook groups here and there that support Female Entrepreneurs and Women-Owned Businesses. The one that I really love is my membership with Female Founders Collective started by Rebecca Minkoff. The women there are really at my level. They are not trying to sell their own products but connect with others and mentor other women.
I also found people in my industry who I could work with and sought out groups where they were. For instance, there are organizations for event planners and the event industry that I found really helpful to be a part of. Local groups are a great way to meet those in your field or affiliated with it, and that can recommend you to others.
Advice for other entrepreneurs who want to get started or are just starting?
Surround yourself with people who are smarter, wiser and can be friends and mentors.
Surround yourself with people who support you and want to see you succeed. These same people will hold you accountable and encourage you along the way. When I started my business I decided to form a women's small business group. We met once a month and talked through starting businesses, questions we had, financial advice, etc. It dawned on me that I needed to talk to people who were challenged with similar issues. They were like having peer mentors. It was so encouraging to know I wasn't alone or could lean on someone else for advice.
Follow your heart.
Align yourself with people who believe in your mission.
Create a Network of people who believe in you and can support you
Be humble in knowing when and where you need help and let down your ego to hire others or enlist others to help you do what you can't do as well. I used to think that if I could not handle something I was failing. At some point along the way in life, I realized that I am not the best woman for every job. As much as I think I can handle it all on my own I know I can't do it all. So, I've come to learn that I should do what I know how to do the best I can and let others help me by doing what they know.
That's why I hired someone who understood Instagram algorithms better than me and had time to engage with people. I hired a strategist who understood how to come up with a plan for a business and how to execute it. I hired someone who could write blog posts every once in a while with good SEO and keywords.
Learn to Adapt (Maybe go through a pandemic or something to really shake things up).
Build Your Self-Discipline.
Research your competition, where they are, and how you can reach out and connect.
Are you looking to hire for certain positions right now?
Right now we are doing our yearly strategy check-in. We do this every year I've been in business. Things change so much it is good to reassess what we need and where we need to be. We've agreed on the things we need to spend our money on to make a good foundation stronger.
We will be hiring an agency this year to help with the nurturing of our clients and create good content for our blogs and emails. I'll be hiring a bookkeeper to help me understand where my money is going and organize my finances. I will be hiring seasonal workers for my fulfillment for larger jobs. I'd love to hire a community liaison to manage our vendor contracts and work closely with me and our artisan network to expand our offerings to create a stronger community and network there. That's in the future though.
Where can we go to learn more?
If you have any questions or comments, drop a comment below!
-
Catherine Weis, Founder of Bestowe Gifting
Want to start your own business?
Hey! 👋I'm Pat Walls, the founder of Starter Story.
We interview successful business owners and share the stories behind their business. By sharing these stories, we want to help you get started.
Interested in starting your own business? Join Starter Story Premium to get the greatest companion to starting and growing your business:
Connect + get advice from successful entrepreneurs
Step by step guides on how to start and grow
Exclusive and early access to the best case studies on the web
And much more!
PROMOTED
Did you know that brands using Klaviyo average a 95x ROI?
Email, SMS, and more — Klaviyo brings your marketing all together, fueling growth without burning through time and resources.
Deliver more relevant email and text messages — powered by your data. Klaviyo helps you turn one-time buyers into repeat customers with all the power of an enterprise solution and none of the complexity.
Join Brumate, Beardbrand, and the 265,000 other businesses using Klaviyo to grow their online sales.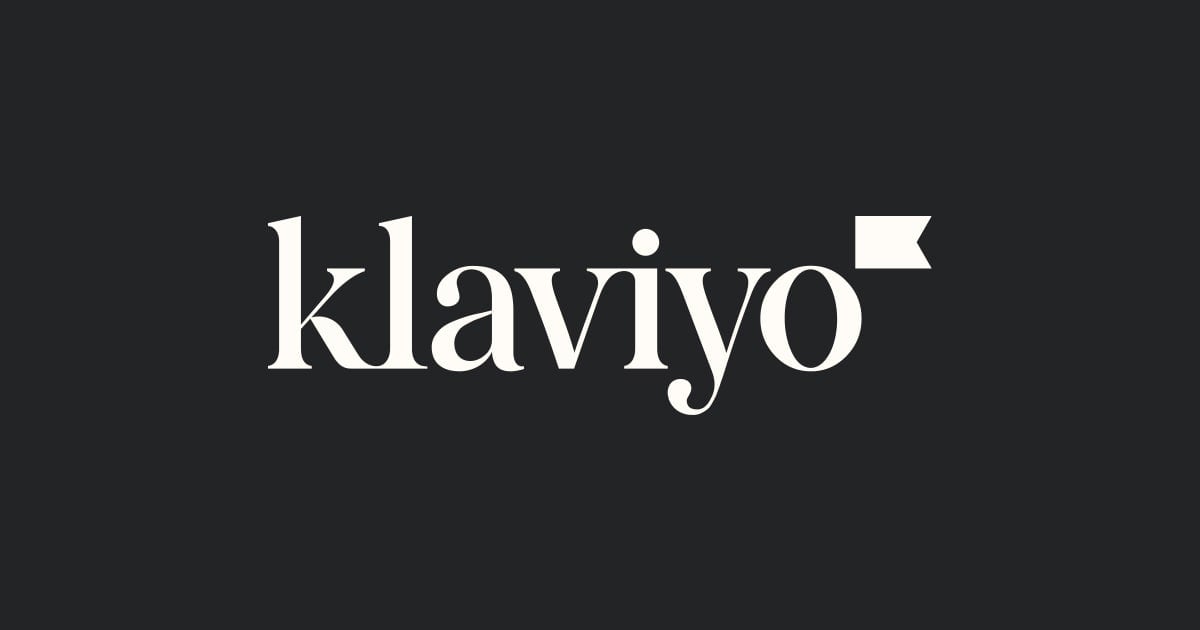 Together With Klaviyo
Companies using Klaviyo see a 95x ROI (yes, 95x)
Use Klaviyo to turn hard-earned customer data into hard-working emails and texts.
Try the platform that 265,000 brands use to grow their business.
Try it now (it's free) ➜