Thank you Klaviyo for sponsoring Starter Story ❤️
Turn one-time buyers into repeat customers. Try the platform loved by 265,000 brands
Starting A Vacuum Business and Growing to $100k/month
Start An Appliance Repair Business
Hello! Who are you and what are you working on?
I'm Chad Rubin, founder of Think Crucial and co-founder and CEO of Skubana.
Think Crucial sells replacement accessories for the stuff you use around your house-- vacuums, appliances, swimming pool accessories, and almost anything you can think of.
Skubana solves the problems I encountered building and scaling Think Crucial. It's an all-in-one e-commerce management software that helps you run your entire operation from a single dashboard. At the moment, about 99.9% of my time goes into running and scaling Skubana.
What's your backstory and how did you come up with the idea?
I studied finance in college and started covering internet stocks like Amazon on Wall Street. This really opened up the world of e-commerce to me. At the same time, my parents were running a shop that sold vacuum cleaners along with accessories but it wasn't doing very well. I started helping them out with their business and took it online while still working crazy banker hours.
When I was let go in 2009 after the crash, I was ecstatic - this was my chance for a whole new beginning in e-commerce. I felt like a kid in a candy store. I helped expand the business, first on Volusion then selling on eBay, and then finally Amazon. Ultimately, I realized I didn't want to be a reseller-- I wanted to have my own brand. That was the genesis of Think Crucial.
The key is to start small and stay scrappy. Don't put the cart before the horse - source or create a product customers need, package it right, and sell it. As you grow (and only then), add more.
I started Think Crucial to solve a very real problem. At the time, replacement parts were overpriced and hard to find. I set out to disrupt that market by selling better accessories cheaper and creating a fantastic customer experience.
I was selling on multiple channels with an outsourced warehouse, and towards the end, we had to piece about seven different software systems together to just run the business. That's when I partnered up with DJ Kunovac to create the powerful software we needed to really run the business. We created an e-commerce management software and layered in some automation functionality to help alleviate the bottlenecks of human labor.
Starting Skubana was a natural progression from being a highly successful seller - I found a problem that impeded the growth of my business and solved it.
Describe the process of creating the initial product and launching the business.
Think Crucial started off small as a way to minimize risk. At first, we only sourced and sold a single product and as the brand took off, we kept on adding SKU's. Today we've got thousands of different ones.
The key is to start small and stay scrappy. Don't put the cart before the horse - source or create a product customers need, package it right, and sell it. As you grow (and only then), add more.
A lot of people think building a successful e-commerce business is all about growing your revenue and growing the team but growth should never come at the price of efficiency. Even if you are running hard in one direction, it doesn't mean you are running in the right direction.
Skubana grew in a similar way. We started off with software that solved the biggest, most immediate problems we were having at Crucial and, as we grew, added additional key functionalities.
Since you launched, how have you attracted new customers and grown the business to where it is today?
Think Crucial makes replacement parts that fit accessories-- it solves a problem and people are using search engines like Google to find a solution. So we try to position ourselves as high up in search as possible, sell on different platforms - including our own e-commerce site - and optimize the listings depending on where we are.
We use a variety of marketing strategies for both companies including Google Adwords and Amazon advertising (for Crucial), organic back-linking and content marketing, email campaigns, and direct mailing. We get about 50% of our traffic from paid and 50% from organic marketing.
What have you learned that has been helpful or particularly advantageous?
As an entrepreneur, you can't ever sit still. Wins and losses happen on a daily basis and even if you have a big win, you have to constantly look at your business and think about how it's evolving.
A business is a living, breathing entity and as long as you keep on innovating, you are never going to lose. If we sat on the assortment of goods we had back in 2009, we wouldn't be in business anymore.
A lot of people think building a successful e-commerce business is all about growing your revenue and growing the team but growth should never come at the price of efficiency. Even if you are running hard in one direction, it doesn't mean you are running in the right direction.
Look for ways to systemize things so that you can run efficiently and minimize bottlenecks and idleness. You need to constantly think about systems in e-commerce in order to win because a lot of what's accomplished is not just the result human labor-- it's because of the technology you are using to power your business.
How have you dealt with the competition?
In general, in e-commerce there's a lot of importance placed on being first. Once you are first, everyone else is always playing catch up. So I focused on getting there first - on being a thought leader, not another copycat seller.
Both at Crucial and Skubana, we don't compete against the agreed-upon norms - that's a recipe for failure. We identify opportunities, look for gaps in the market, and we carve out our own space.
We are constantly innovating, putting money back into the business and aggressively looking for ways to expand and grow. There weren't really a lot of competitors when we first started but today, with over five million Amazon sellers, the water's pretty hot. That's why it's so important to focus on solving the problems no one else is tackling and being the best at it.
Where are you now and what are your plans for the future?
Crucial is constantly growing. We are at a point where we are no longer a startup by any degree - we are an established, mature business. We are constantly innovating and adding new SKU's, going into SKU's where there's no competition, and trying to find new spaces to compete in.
We are very focused on being first in the market and putting in money into very innovative SKUs that require an immense amount of capital to compete with.
Skubana really takes up most of my time and attention. Creating and selling software is a hustle! You need to build and manage it and then you need to manage a growing team - we are 24 strong and growing right now!
Skubana is nowhere near a mature business at all. E-commerce is only 10% of all retail sales but as more players enter the game, we are constantly adding new brands to our platform.
Skubana is an operations platform at the moment but there are all these other functionalities we hope to add to our platform that will give us more of an edge. We'll add more features and functionalities that are adjacent to what we do, adding more value to the platform. So it's all about growth, solving problems, and innovation for the future of both businesses.
What tools do you use for your business?
The Think Crucial toolkit is pretty lean. We use:
For Skubana we use a lot of different tools but the most indispensible ones are:
Advice for other entrepreneurs who want to get started or are just starting out?
My sage advice is applicable to both e-commerce and software entrepreneurs. It's simple-- solve a problem and think long term.
A huge problem I see is that people think very short term, to please the instant gratification urge. But by thinking very strategically about what product you are building and who you are building it for, you are setting yourself up for success.
We could have just focused on inventory software at Skubana or just selling vacuum accessories at Crucial. Instead, we thought more holistically about where the market was going and our role in it. That's how you stay competitive long term.
What's the most influential books you've read for your business.
Where can we go to learn more?
Also, check out my book Cheaper Easier Direct!
-
Chad Rubin, Founder of Think Crucial
Want to start your own business?
Hey! 👋I'm Pat Walls, the founder of Starter Story.
We interview successful business owners and share the stories behind their business. By sharing these stories, we want to help you get started.
Interested in starting your own business? Join Starter Story Premium to get the greatest companion to starting and growing your business:
Connect + get advice from successful entrepreneurs
Step by step guides on how to start and grow
Exclusive and early access to the best case studies on the web
And much more!
PROMOTED
Did you know that brands using Klaviyo average a 95x ROI?
Email, SMS, and more — Klaviyo brings your marketing all together, fueling growth without burning through time and resources.
Deliver more relevant email and text messages — powered by your data. Klaviyo helps you turn one-time buyers into repeat customers with all the power of an enterprise solution and none of the complexity.
Join Brumate, Beardbrand, and the 265,000 other businesses using Klaviyo to grow their online sales.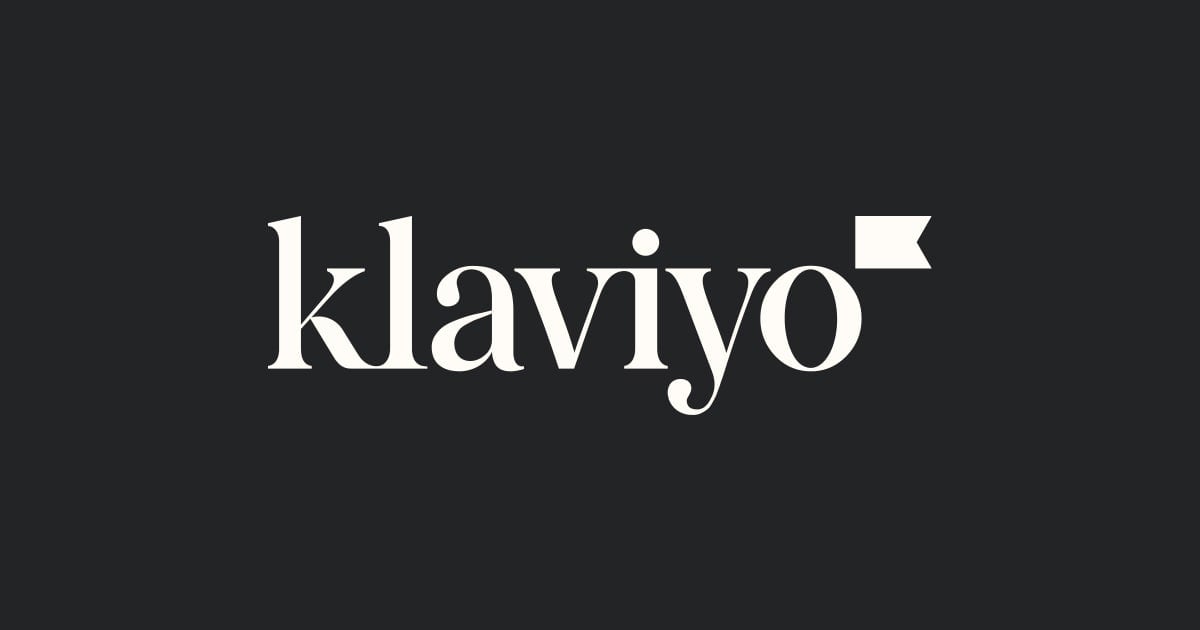 Together With Klaviyo
Companies using Klaviyo see a 95x ROI (yes, 95x)
Use Klaviyo to turn hard-earned customer data into hard-working emails and texts.
Try the platform that 265,000 brands use to grow their business.
Try it now (it's free) ➜